Welcome to the Year 4 Computing Blog.
Have a look at what our wonderful Year 4 children have been up to in their weekly Computing lessons.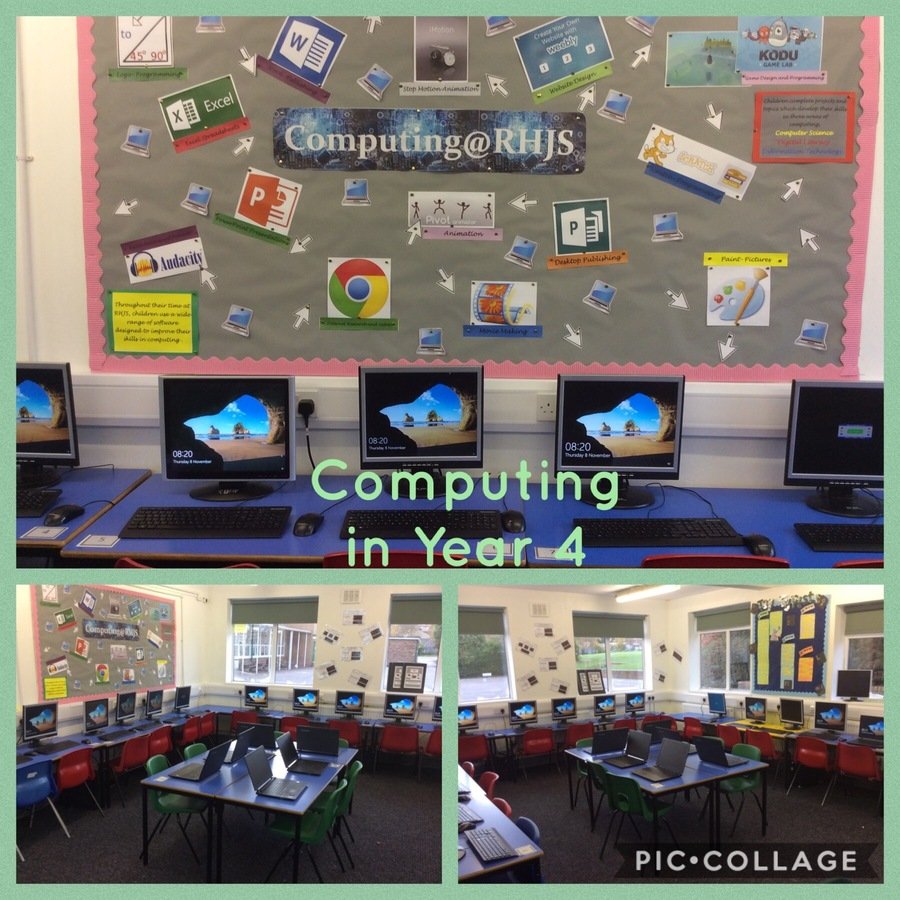 14/3/19
Year 4 created concentric shapes using code this morning. Using Logo, pupils practiced pen up and down commands to move from one shape to another.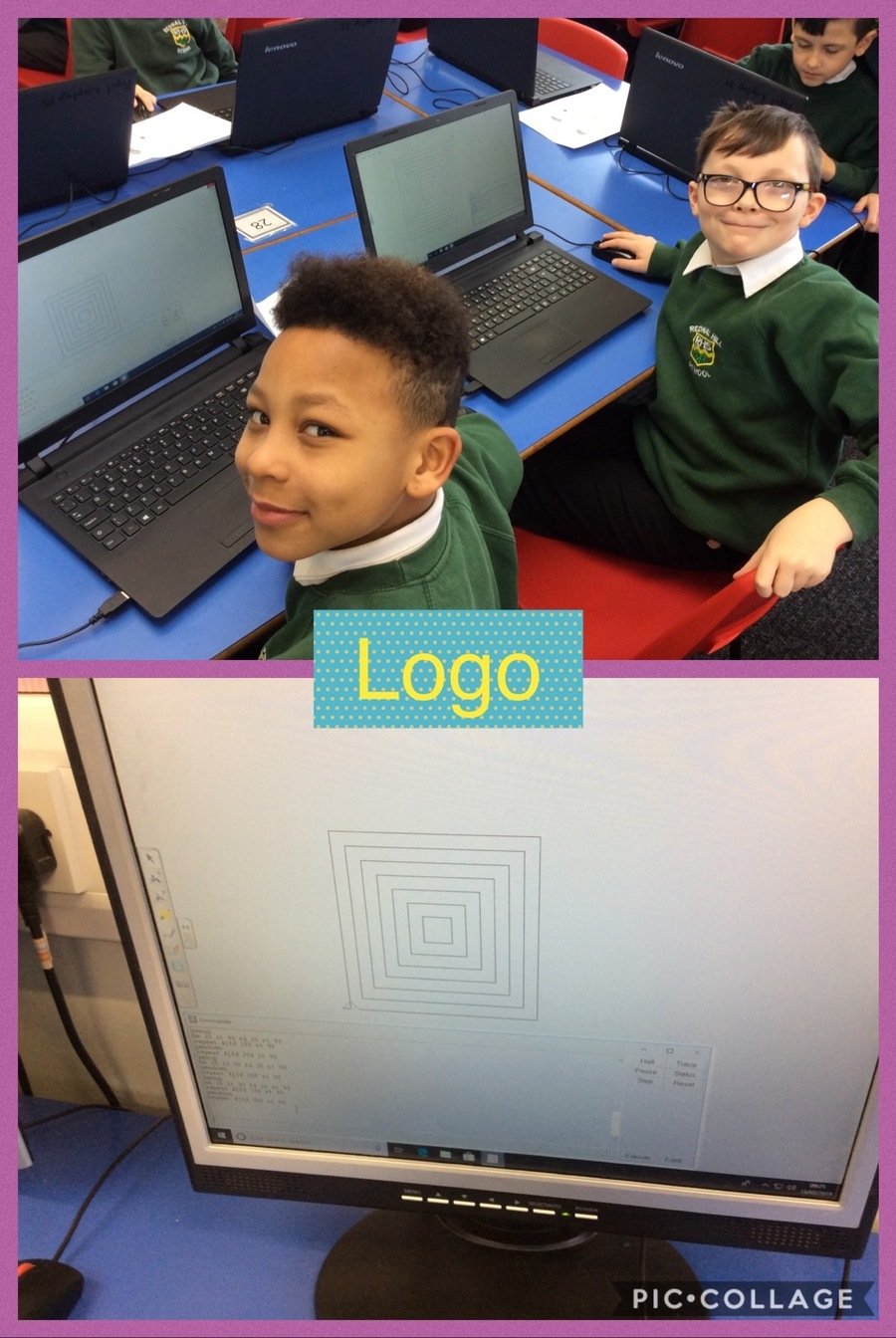 7/3/19
Pupils across the school have been enjoying taking part in World Book Day activities. During their computer time, children created a digital review of their favourite books to be displayed in the school.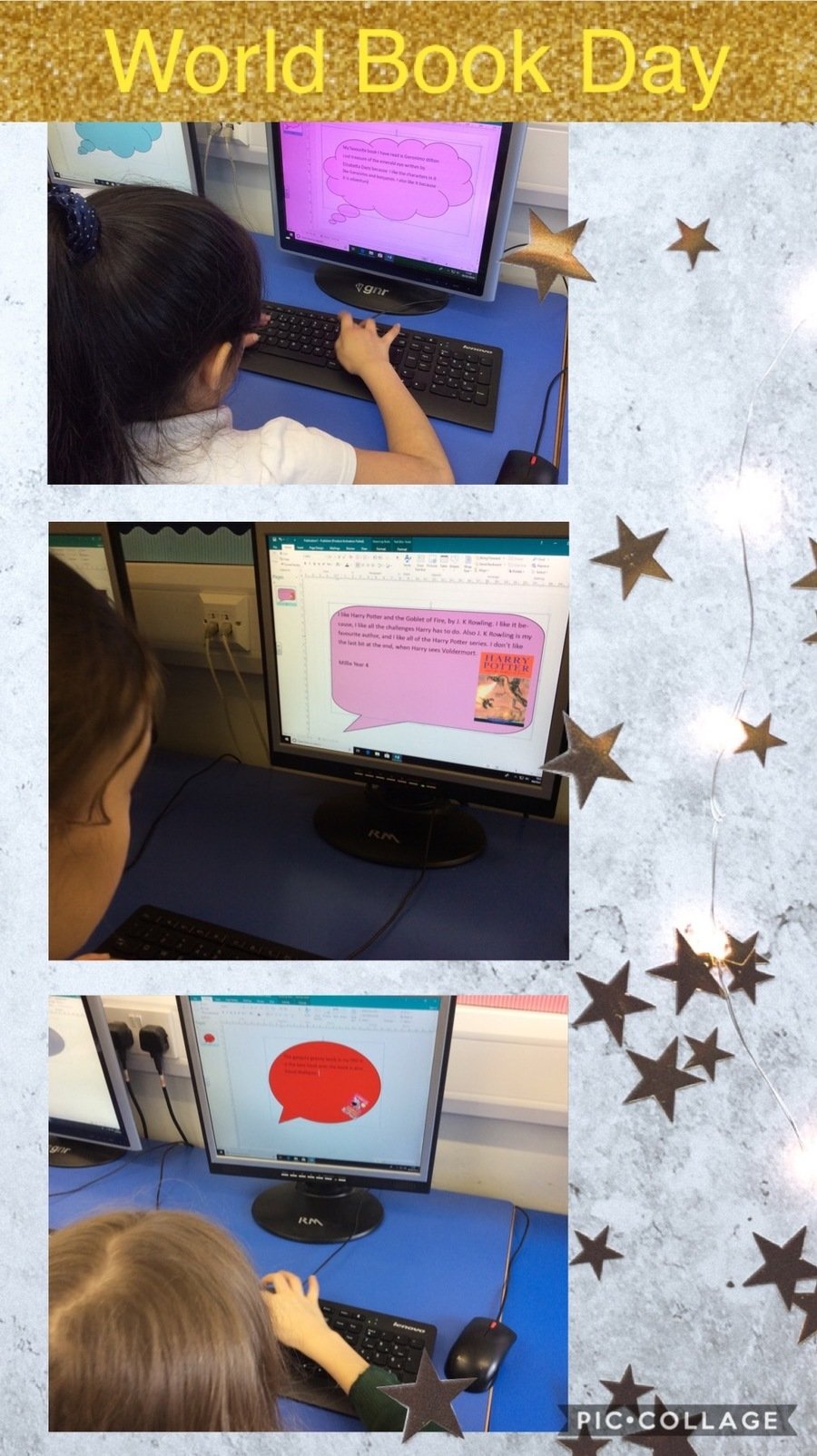 28/2/19
Year 4 added some new codes to their growing list today. Pupils used set fill colour and screen colour commands, to create colourful shapes. Pupils have also been supporting each other in debugging their code if they make an error.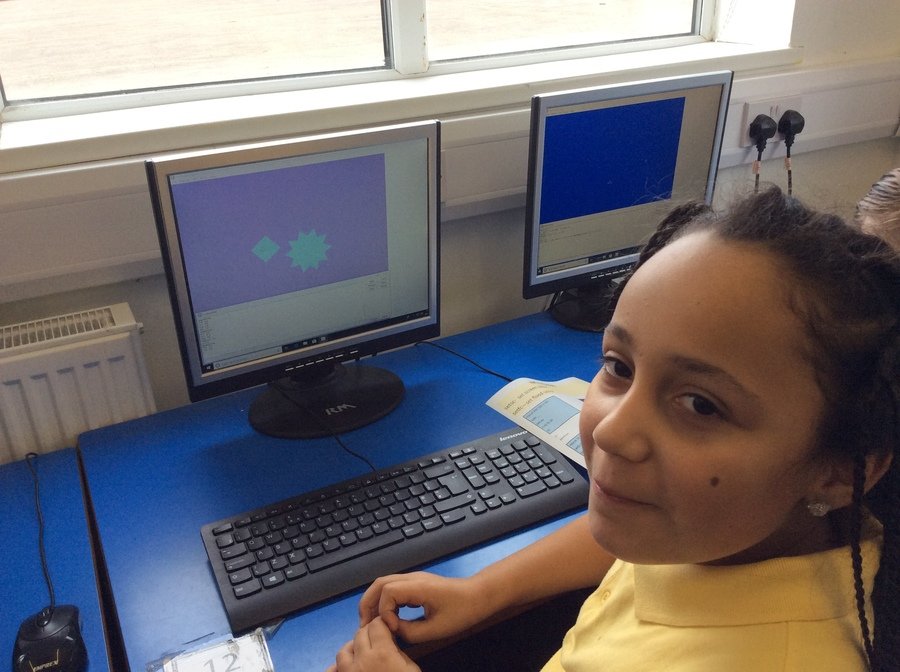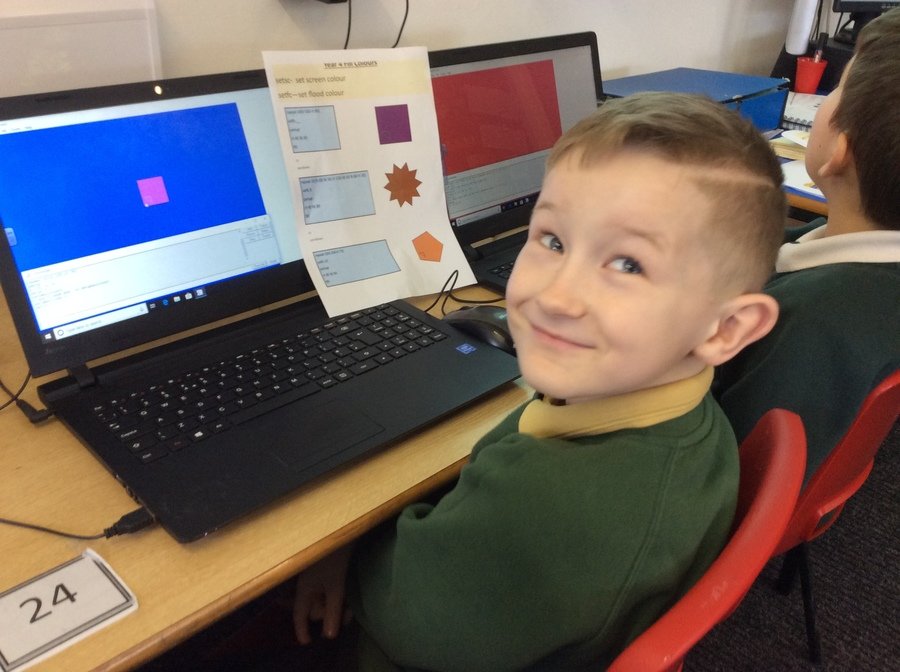 6/2/19
As part of Online Safety Week, pupils took part in the Rednal Hill Junior School Digital Questionnaire, where they thought about their online habits.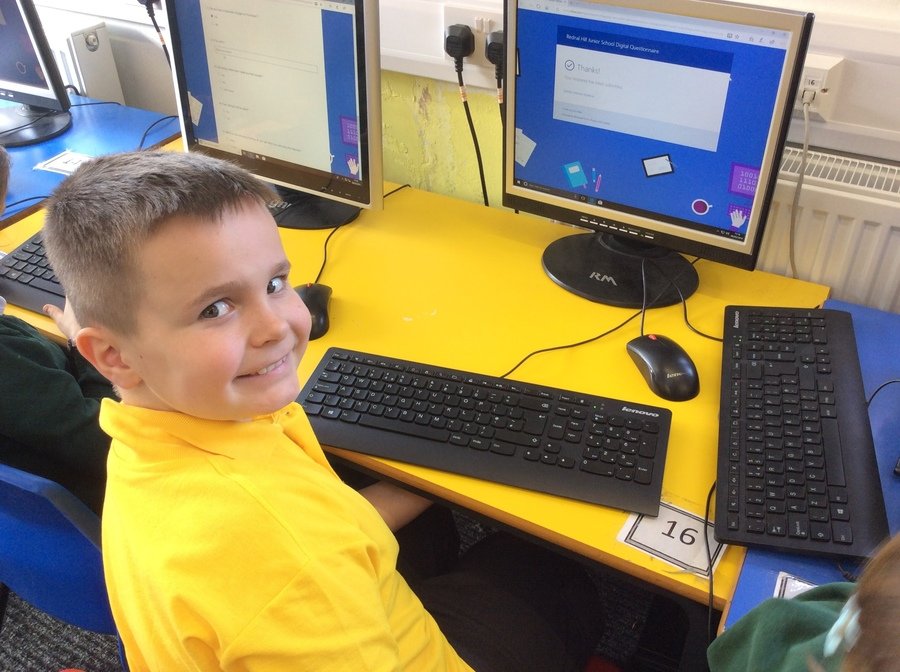 30/2/19
Year 4 revisited Logo programming software this morning. Children input commands and observed the shapes they created.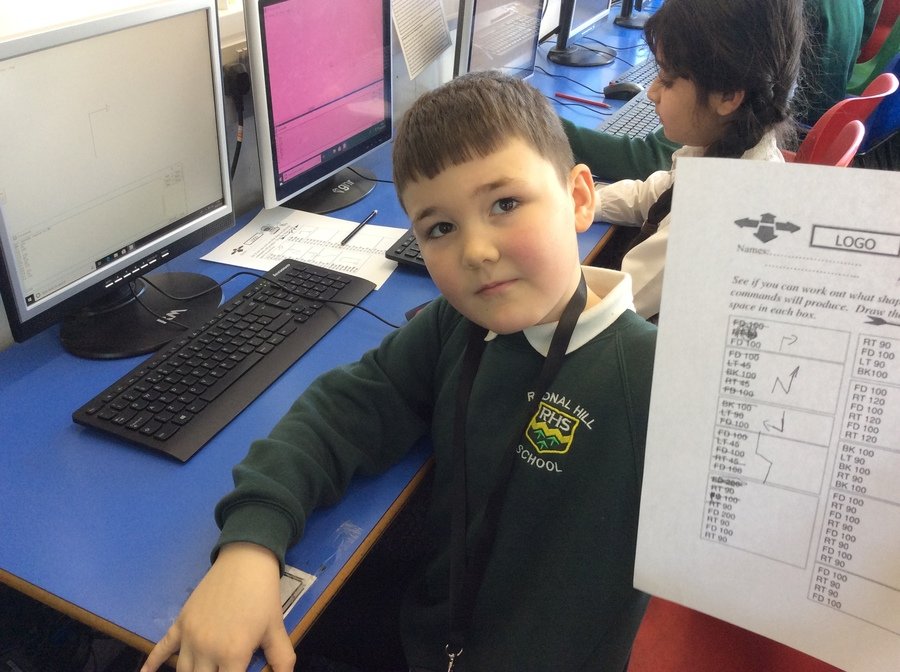 23/1/19
You could have heard a pin drop in Year 4 this morning! Pupils re assessed their typing skills for the school leaderboard. There will be plenty more top typists added to the updated board!
16/1/19
Year 4 added text features to their movies today. The completed movies are really effective. Well done Year 4!
9/1/19
Movie Making
Year 4 have begun the second part of their Photo Stories topic, where pupils create their own movie. Children have been using Movie Maker to arrange movie stills and to add visual effects. Super job Year 4!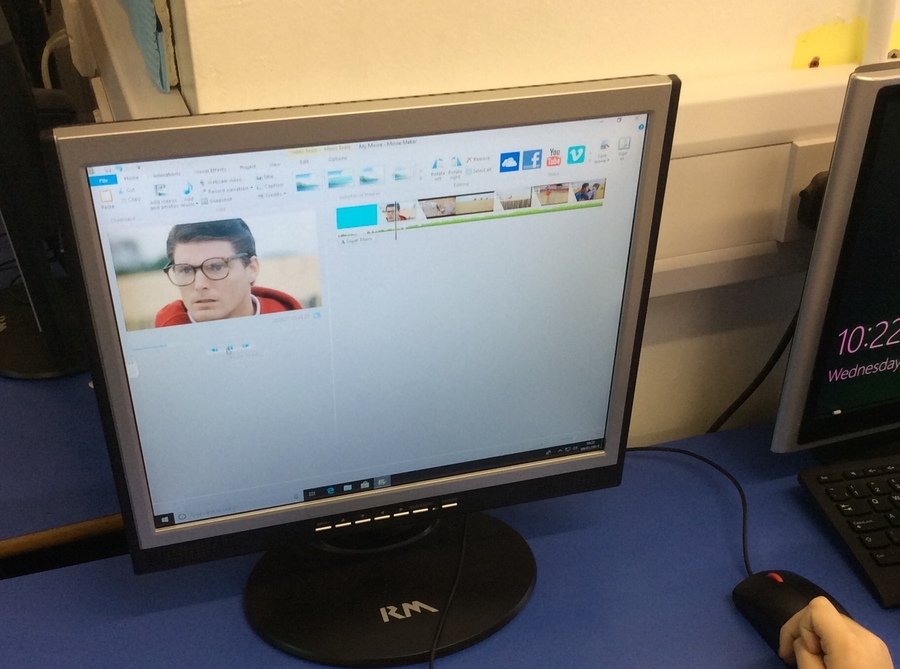 12/12/18
Christmas QR Codes
This morning, Year 4 pupils learnt about QR codes and recorded an audio message to be turned into a code. This will be sent home as an interactive Christmas card.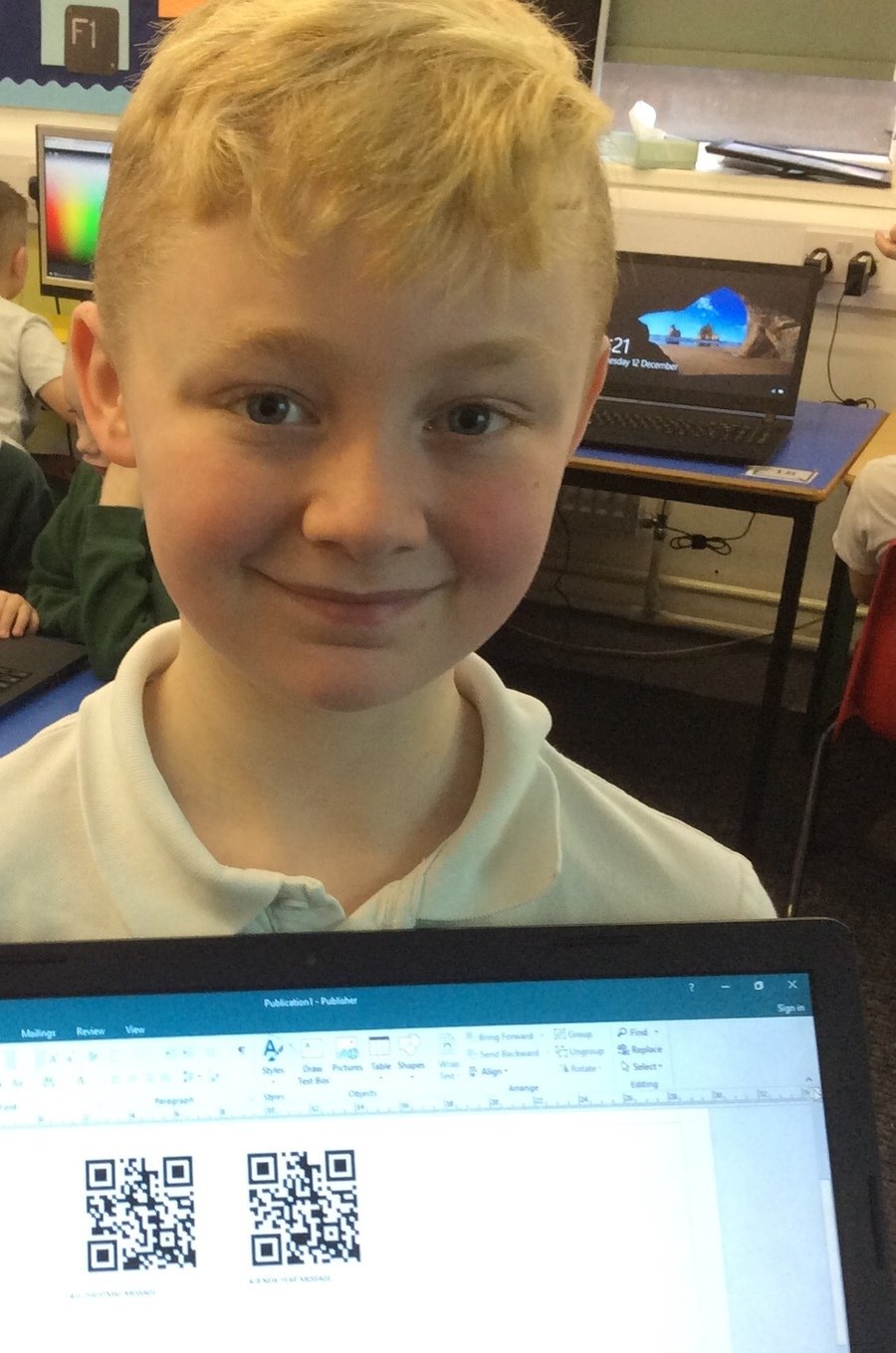 5/12/18
Year 4 started creating Superman comic strips today. The children inserted, arranged and recoloured pictures and added comic style speech and thought bubbles.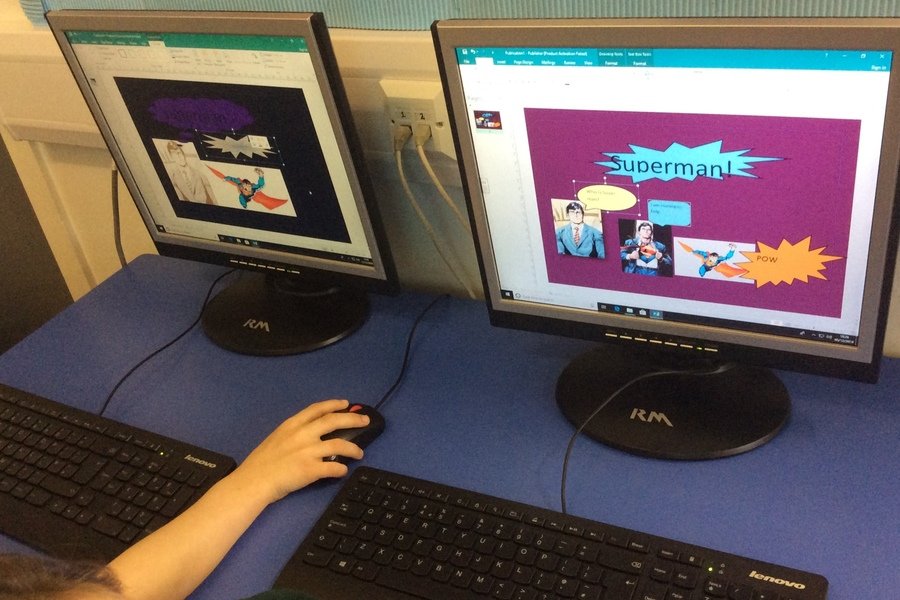 28/11/18
Comic Text
Year 4 were Introduced to their new 'Photostories', topic this morning. The pupils will be creating movies and comics during this project. Today, the children looked at the types of text that are used in a comic strip and had a go at creating their own onomatopoeic words.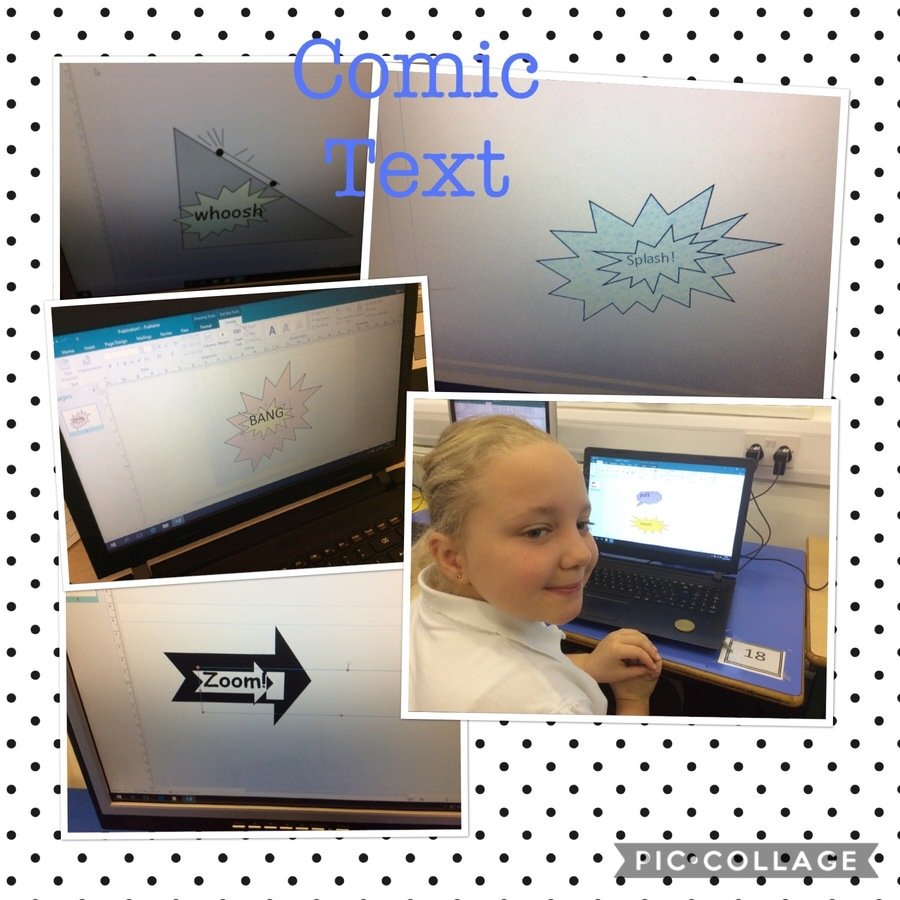 21/11/18
As part of #Antibullyingweek, the pupils in Year 4 have been accessing online resources to understand the impact of bullying.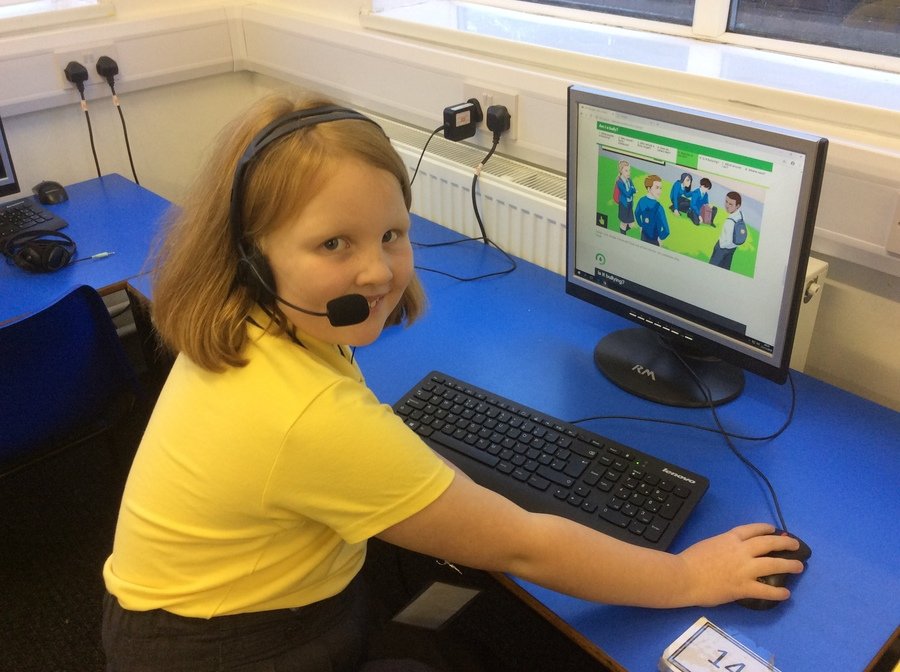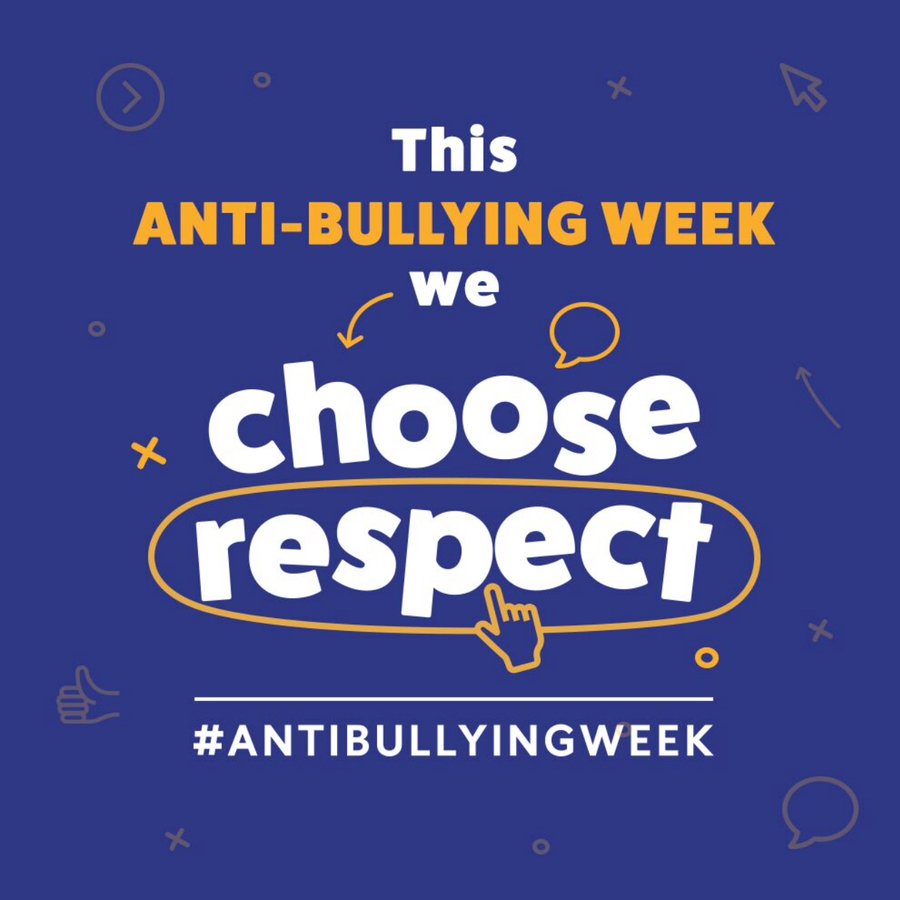 14/11/18
Here are some examples of the superb animations completed by the Year 4 pupils.
7/11/18
The fantastic Year 4's enhanced their animations today, by importing backgrounds that they had researched and saved from the internet. The children then animated on top of the image. They looked very professional!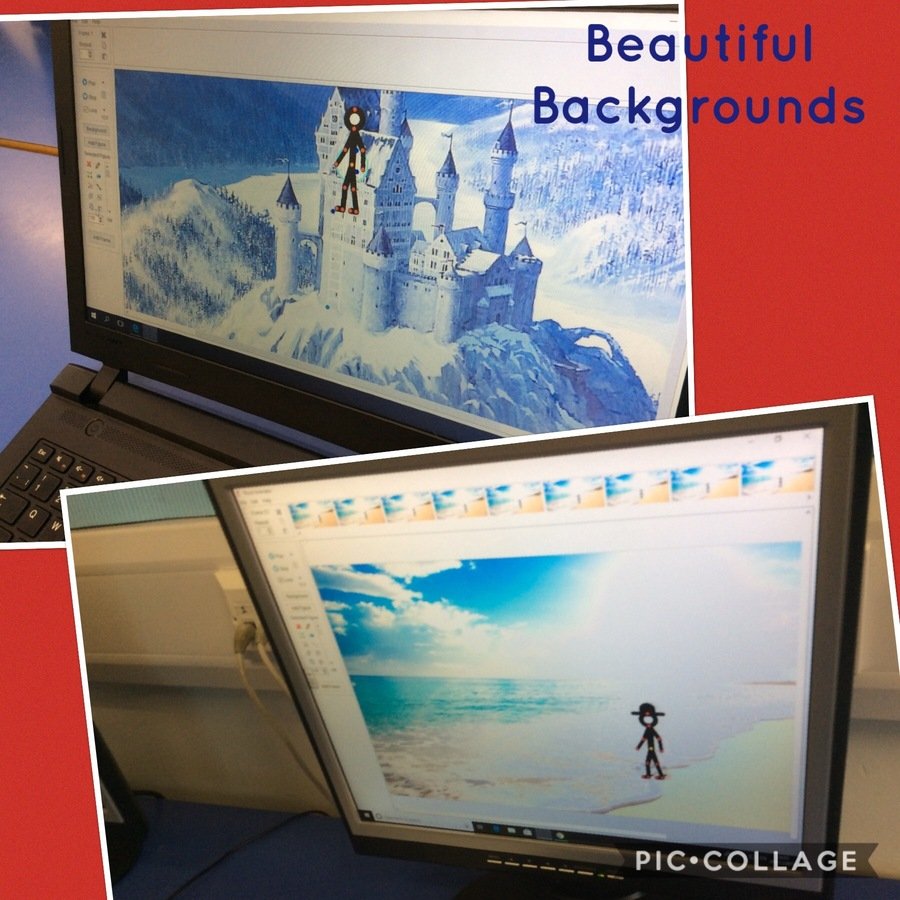 24/10/18
Over the past few weeks, Year 4 have been developing their animation skills using Pivot Animator. This software allows children to animate a range of stick figures by capturing still images, that are then played together to create the illusion of movement.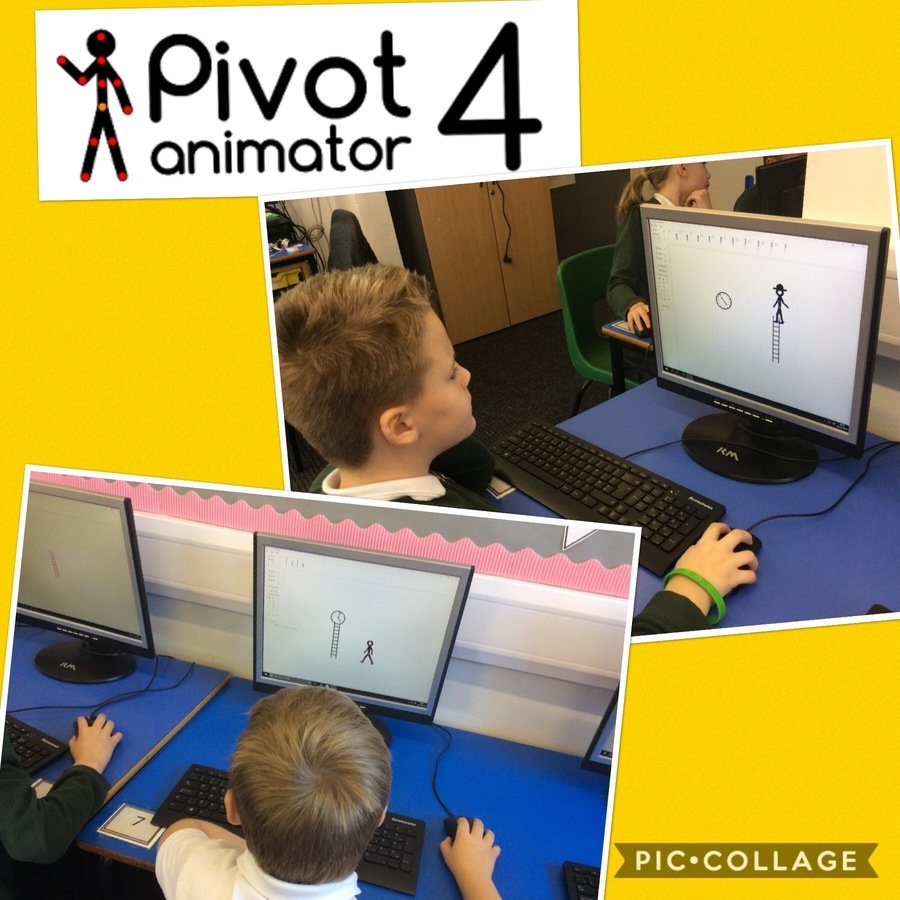 3/10/18
Is It Real?
As part of their internet safety topic, Year 4 tried some simple photo manipulation to see how easily a fake image could be created. The children were very creative and produced some scarily believable images.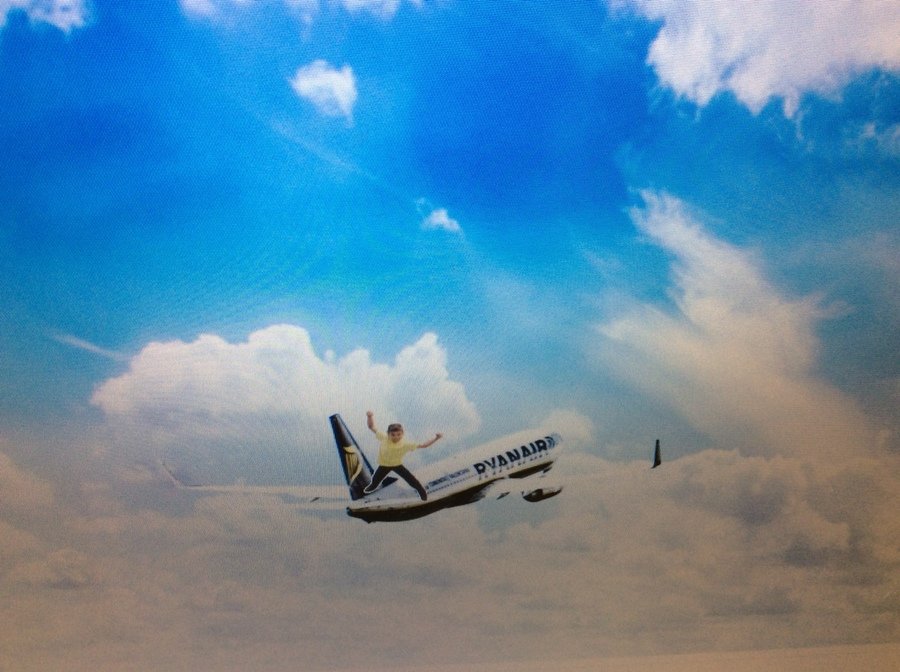 12/9/18
What an exciting morning! The Year 4 children used the new computer suite and logged into their new typing course, Kaz Type. Throughout the year, the children will be accessing their course to improve their speed and accuracy in typing.