Curriculum
A new connected curriculum has been implemented to build on current provision. The connected curriculum is designed to help pupils develop the skills they will need for their futures, allowing the pupils to build on previous knowledge as they move through the school. Much emphasis is given to the context in which the core subjects English (reading, writing and grammar) and mathematics are set.
The thematic approach is a feature within the school's development, incorporating basic skills and reinforcing them in areas such as history, geography, science, religious and multicultural education. This project approach allow pupils to become more independent, use problem solving and thinking skills, be creative and improve their resilience, alongside practising vital basic skills for life.
Creative development is satisfied by provision of art, DT, literature, poetry, drama and music, which is enhanced by the annual 'Arts Week'. ICT is taught as a discrete subject and integrated into curriculum subjects using the networked computers and iPads. French is taught in year 3, 4, 5 and 6.
PSHE encourages pupils to treat other people in the right way, understand equal opportunities and fairness, as well as knowing how to stay safe, including on the internet and encourage a healthy lifestyle. Sex education is currently taught in year 5 as part of our health education programme and incorporates the teaching of human reproduction. Further details are available from school.
Regular collective worship is aimed at developing children's spiritual, moral and cultural awareness. The emphasis for both collective worship and religious education is Christian, giving pupils the opportunity to recognise and value the beliefs of other religions and cultures.
The curriculum at RHJS promotes tolerance and respect for people of different faiths, cultures and lifestyles through effective SMSC development. It actively promotes the fundamental British values of democracy and individual liberty.
We aim to provide a balanced curriculum of the six areas of physical education for Key Stage Two. These include gymnastics, dance, swimming, athletics, games and outdoor activities. These are arranged in blocks of work within the key stage and exceed the statutory requirements in each area. Outdoor activities take place mostly in the upper school and form part of the residential experience offered to pupils. Swimming provision is located at Harborne Baths with full cost of tutors and transport met by the school. Staff expertise is very high and additional coaching qualifications are held in areas of swimming, athletics, football, netball and tennis.
For more information about particular areas of our curriculum please see speak to subject co-ordinators. A list of staff and subjects they lead can be found using this link
Inclusion
Rednal Hill Junior School is an inclusive school. All children are treated as individuals and lessons are adapted to benefit all pupils, allowing them to achieve their potential and improve their self-esteem.
Special Educational Needs
Children with Special Educational Needs are the responsibility of the class teacher with assistance from staff co-ordinators and visitors from the Support Services acting in an advisory capacity. Children identified under the Code of Practice are monitored by our Special Needs Co-ordinator who keeps parents informed and involved with assessments and diagnosis of their child's needs. Regular review meetings are held throughout the year.
Assessment

Pupils are continually assessed during daily lessons. Teachers will use these assessments to plan future lessons so that all pupils can achieve and be challenged at an appropriate level. It also allows short term targets to be set for pupils, so they understand expectations. Pupils also have opportunities to assess their own and peers' work using what they have learnt.
Formal tests in reading and maths take place termly to assess all pupils' progress and allow them to get used to this form of testing before the SATs in year 6.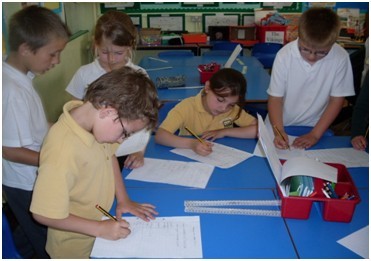 Feedback
Pupils gain feedback on their work and advice on how to improve verbally and through written comments. Parents gain feedback and information on their child's achievements at parent consultation evenings. It is important that parents attend these evenings so the school and parents can work in partnership.

Target Setting
Targets are set annually for all pupils using National Tests and teacher assessment. These targets are reviewed yearly and form the basis for discussions around attainment and effort. Targets may also be discussed at consultation evenings.
How to find out more
If you would like to find out more about the curriculum provided at Rednal Hill Junior School can you please contact the school and speak to the relevant subject holders.
| | |
| --- | --- |
| Subject | Lead |
| English | Miss. J Weir/Mrs. Tilley |
| Mathematics | Mr. Flanagan |
| Connected Curriculum (Foundation Subjects) | Mrs. Judd |
| Science | Mrs. Dodd |
| RE & PSHE | Mrs. Rose |
| PE | Mrs. Judd |