Welcome to the Year 3 Computing Blog.
Have a look at what our fantastic pupils have been up to in their weekly Computing lessons.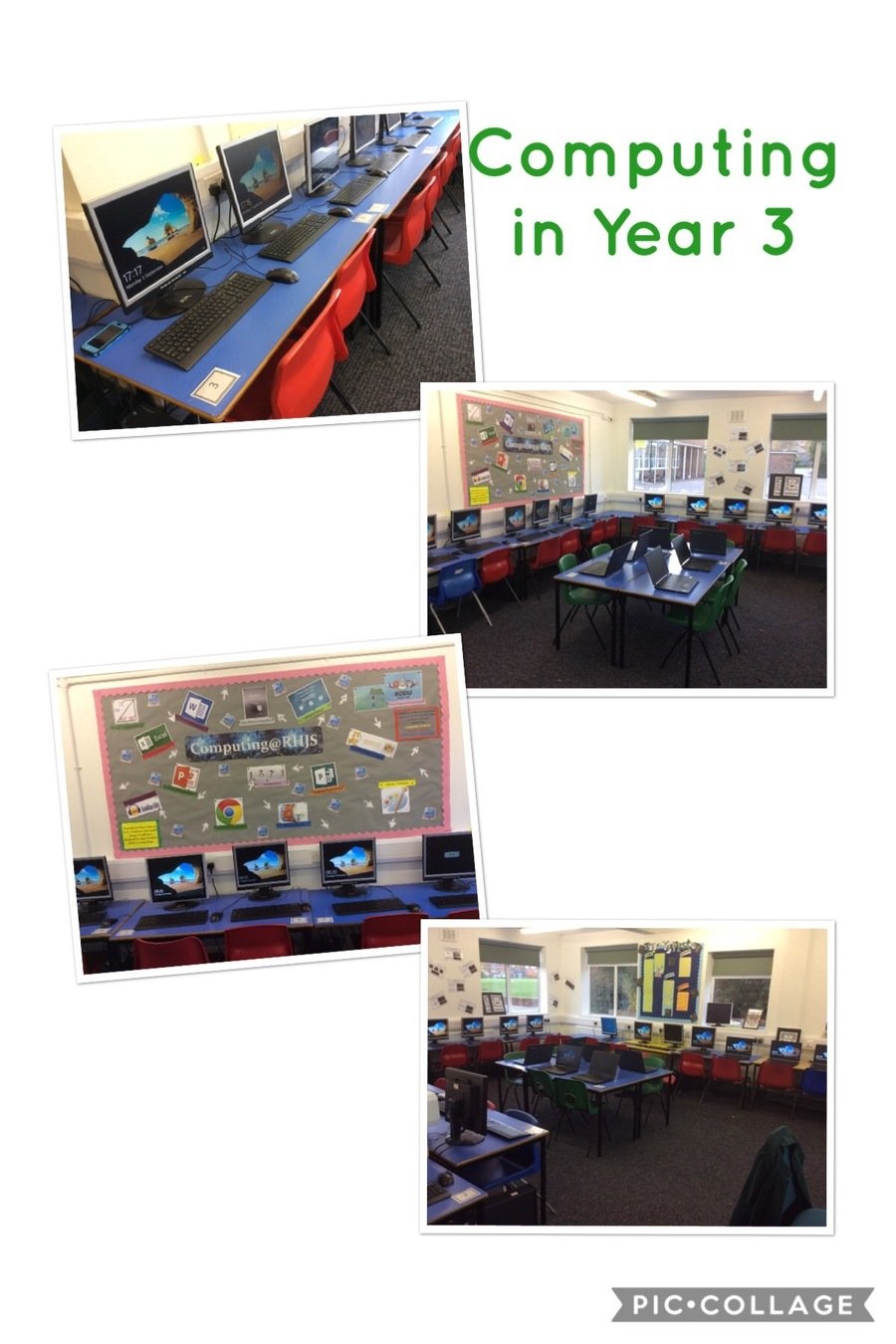 20/6/19
The year 3 children are doing a fantastic job adding extra slides and content to their Tremor PowerPoints. They will be ready to share these soon.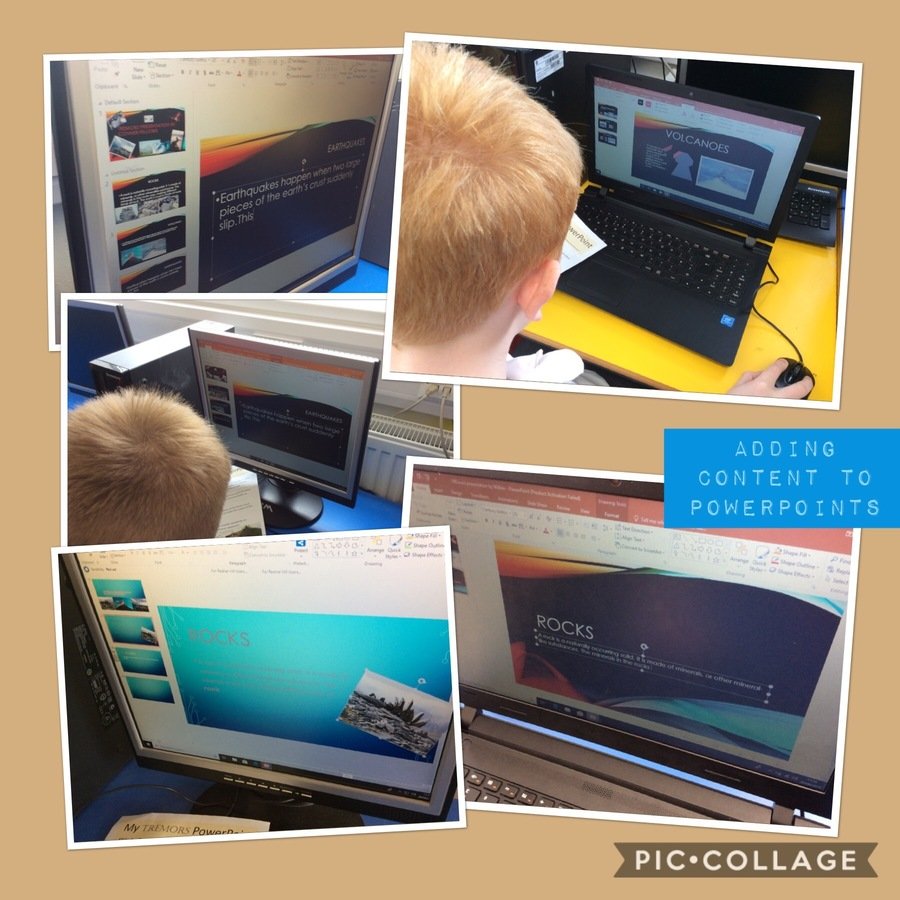 6/5/19
Year 3 pupils have begun using PowerPoint to create a topic presentation. The children loved searching for and inserting images on their opening slide today.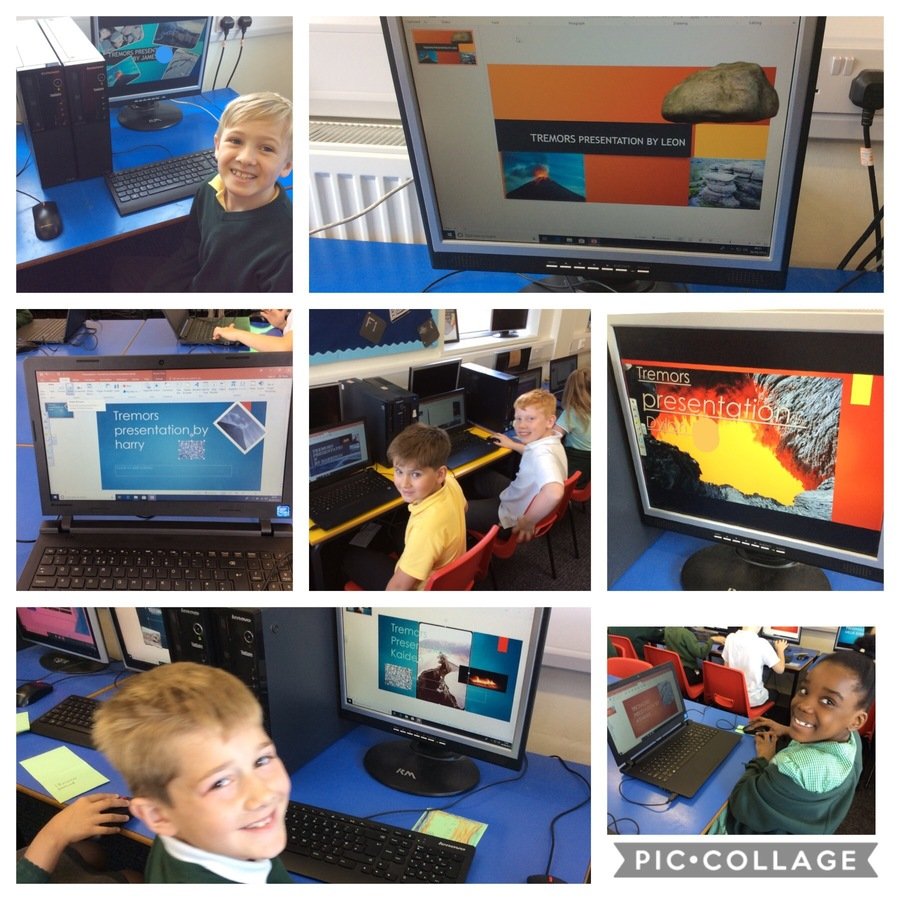 23/5/19
No, Year 3 aren't taking a nap during their computer time. This week has been well-being week and all children have had the opportunity to try out different calming techniques, aimed to help us with our 'big feelings'. Here the children are following the verbal instructions, given in a selection of videos.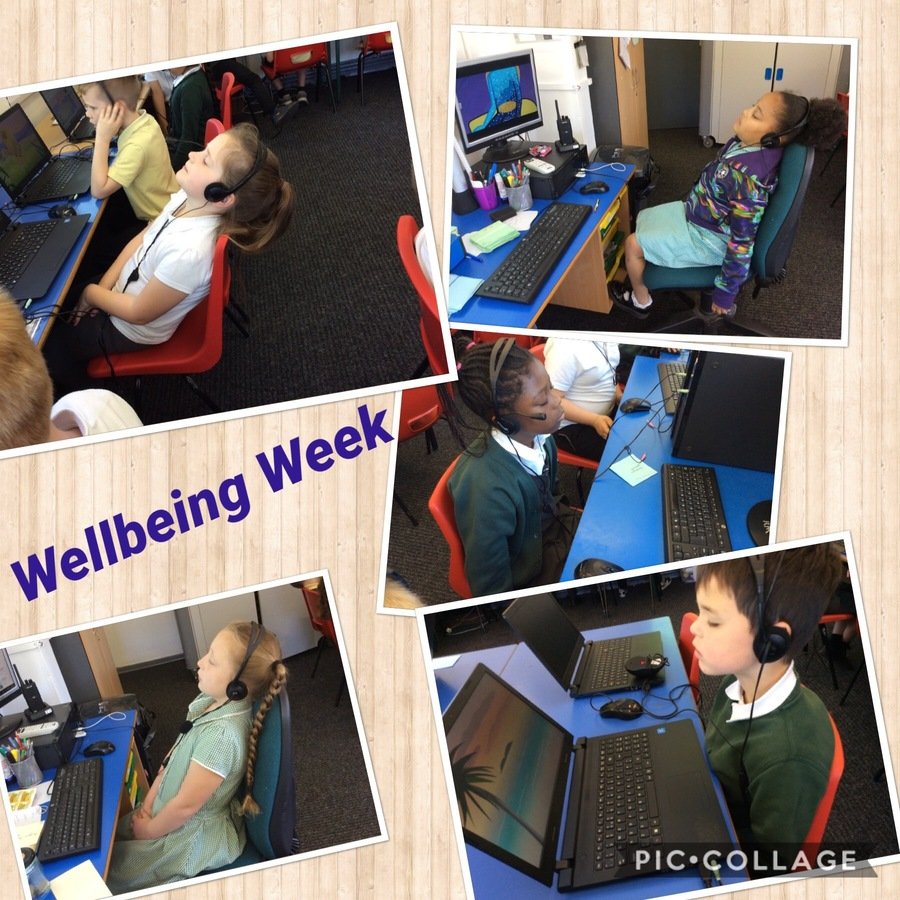 17/5/19
The computer suite was occupied this week, so the children had their computing sessions in their classrooms. Year 3 enjoyed using their new programming skills to instruct a van to reach a house using Rapid Router.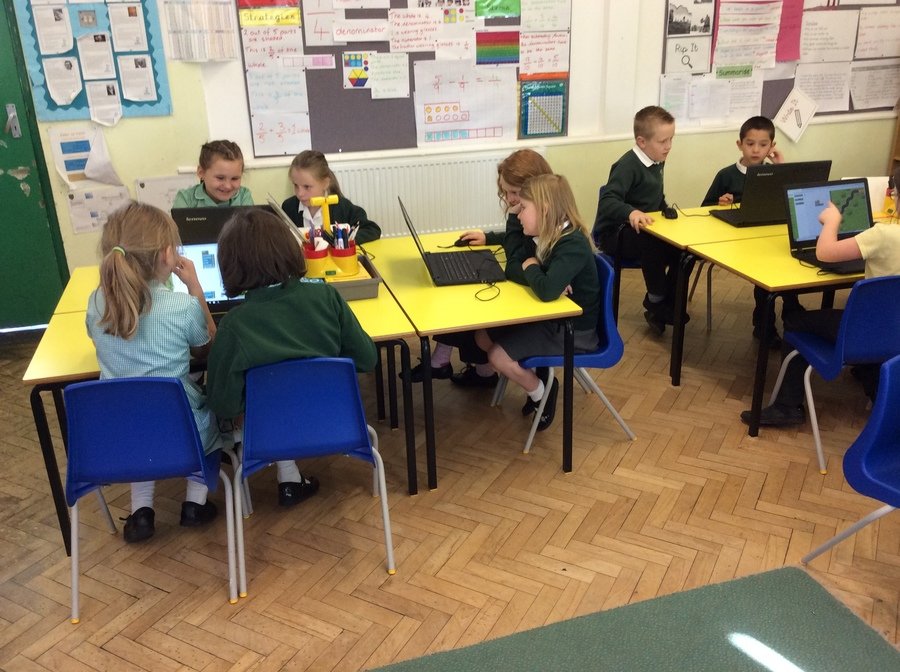 8/5/19
Year 3 added repeat blocks to their code today and programmed their cat to speak too. Well done Year 3.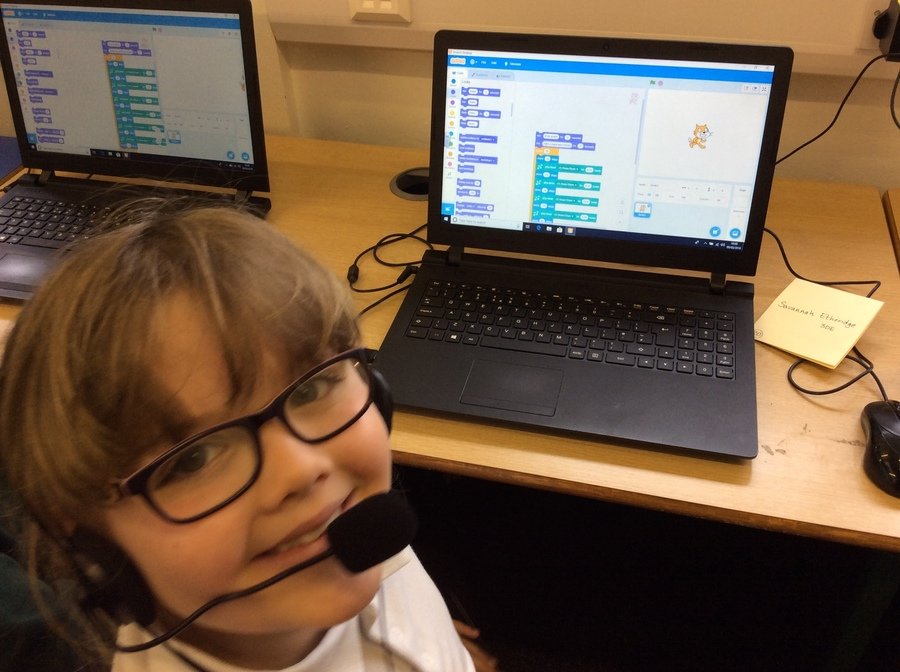 2/5/19
Year 3 loved using Scratch software today. Pupils were introduced to using code blocks, to instruct Scratch the cat to move to music.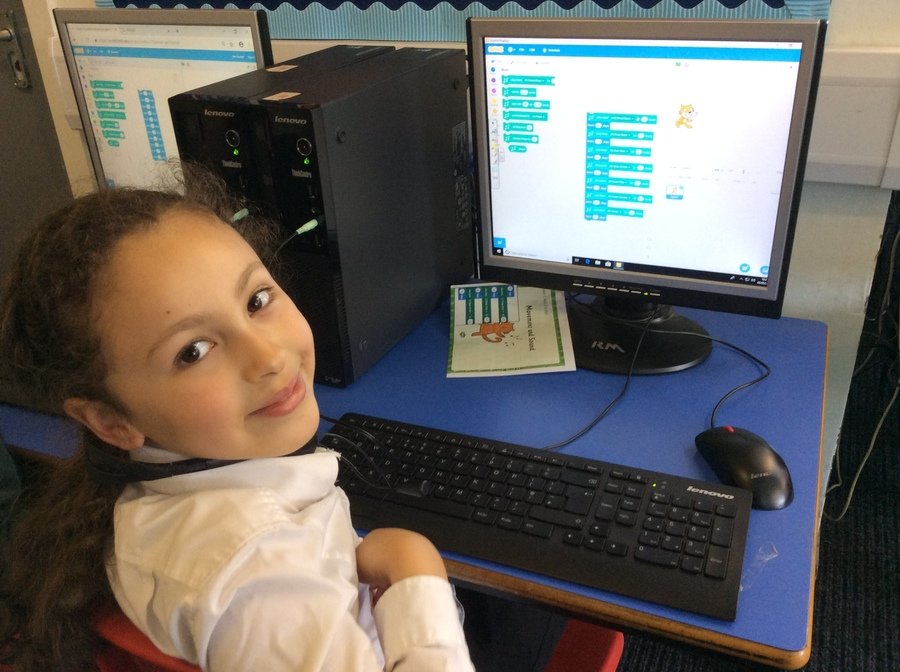 11/4/19
Year 3 explored Paint 3D today and created an original design for a model of an Easter egg.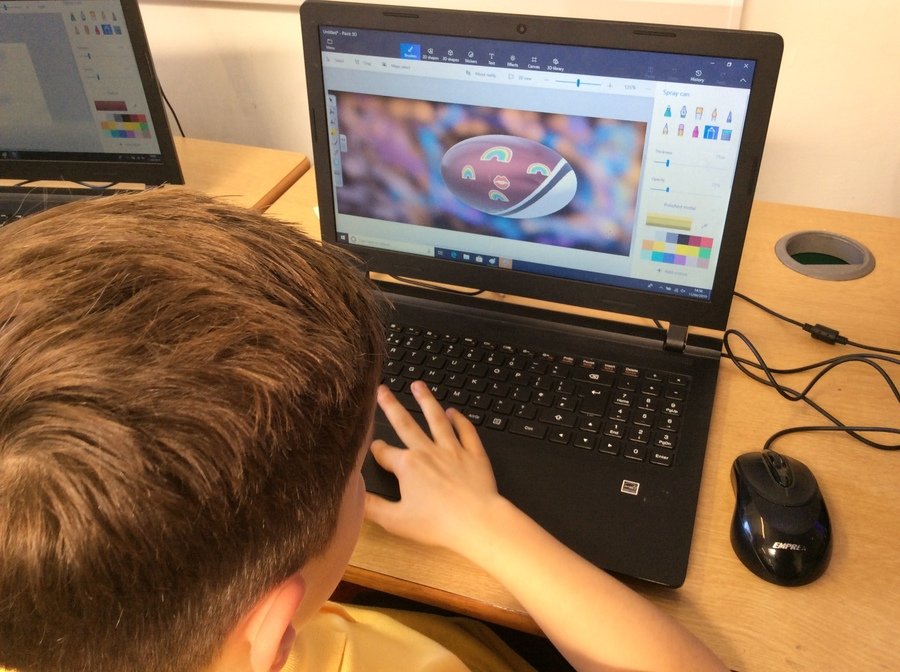 28/3/19
Year 3 created regular shapes using code today. Pupils used forward and right turn commands and some children changed the variable values to make miniature shapes too.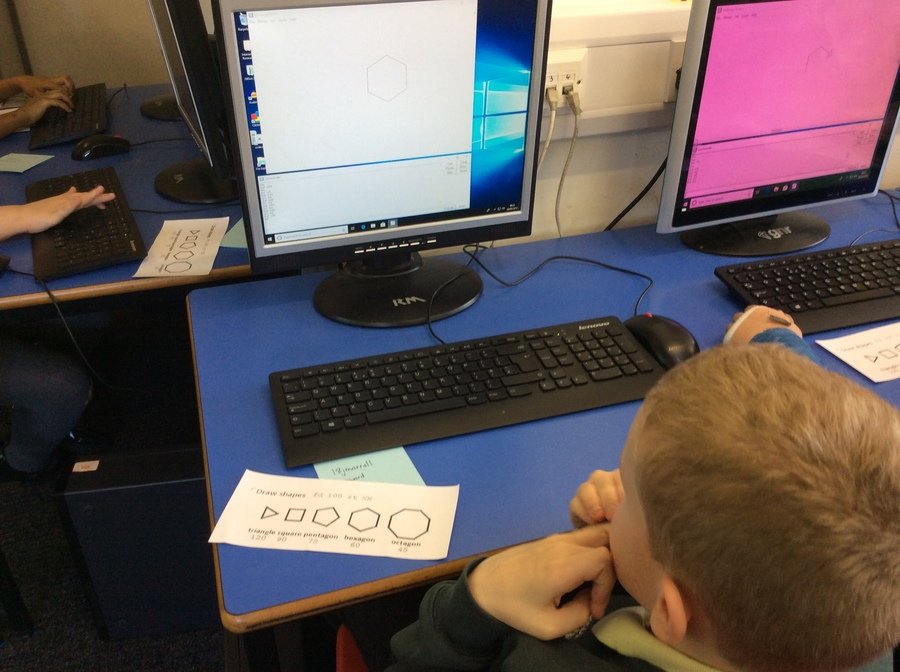 14/3/19
Year 3 assessed their typing speeds this morning. There were fantastic results and record numbers of gold cards handed out! Well done Year 3.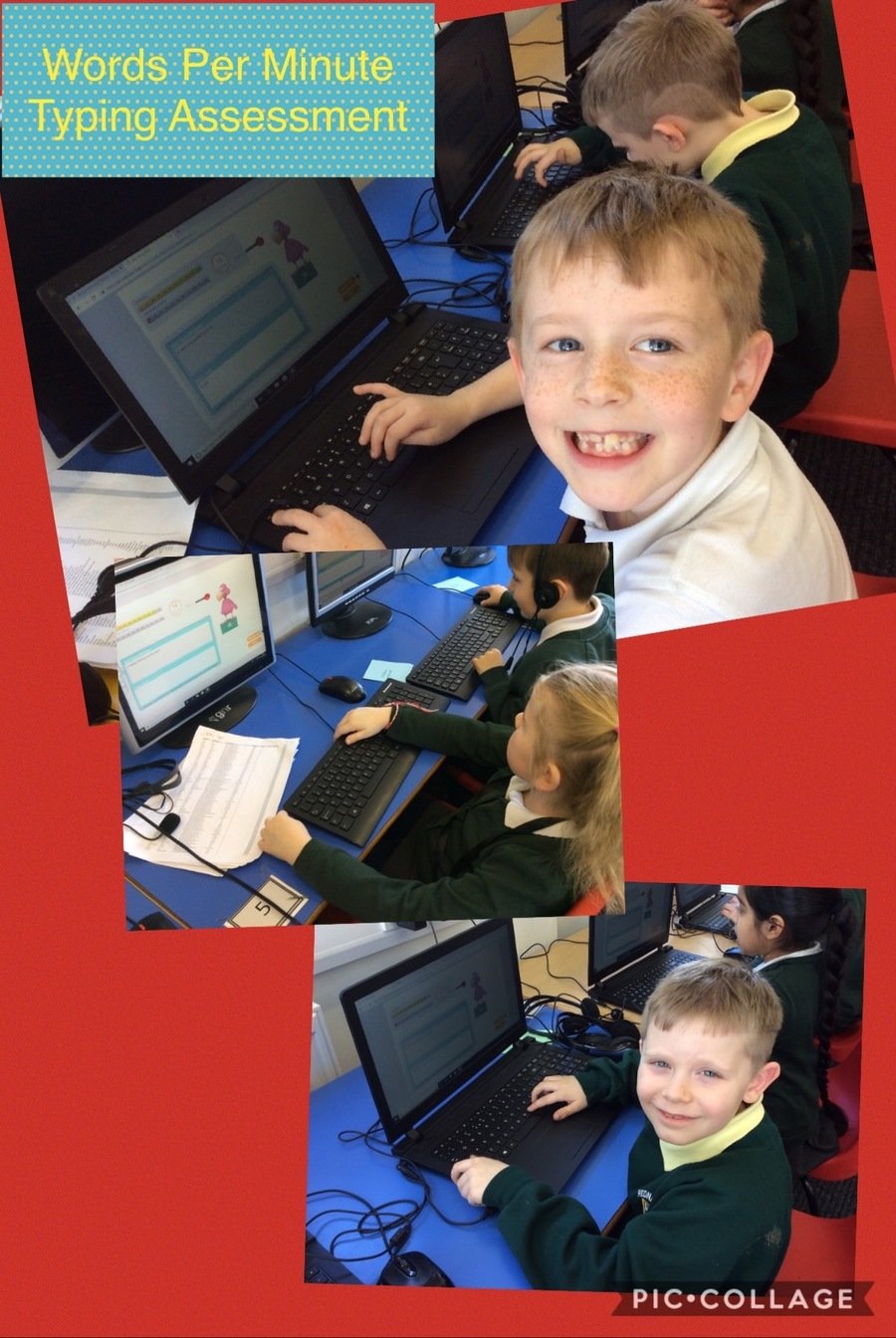 7/3/19
Pupils across the school have been enjoying taking part in World Book Day activities. During their computer time, children created a digital review of their favourite books to be displayed in the school.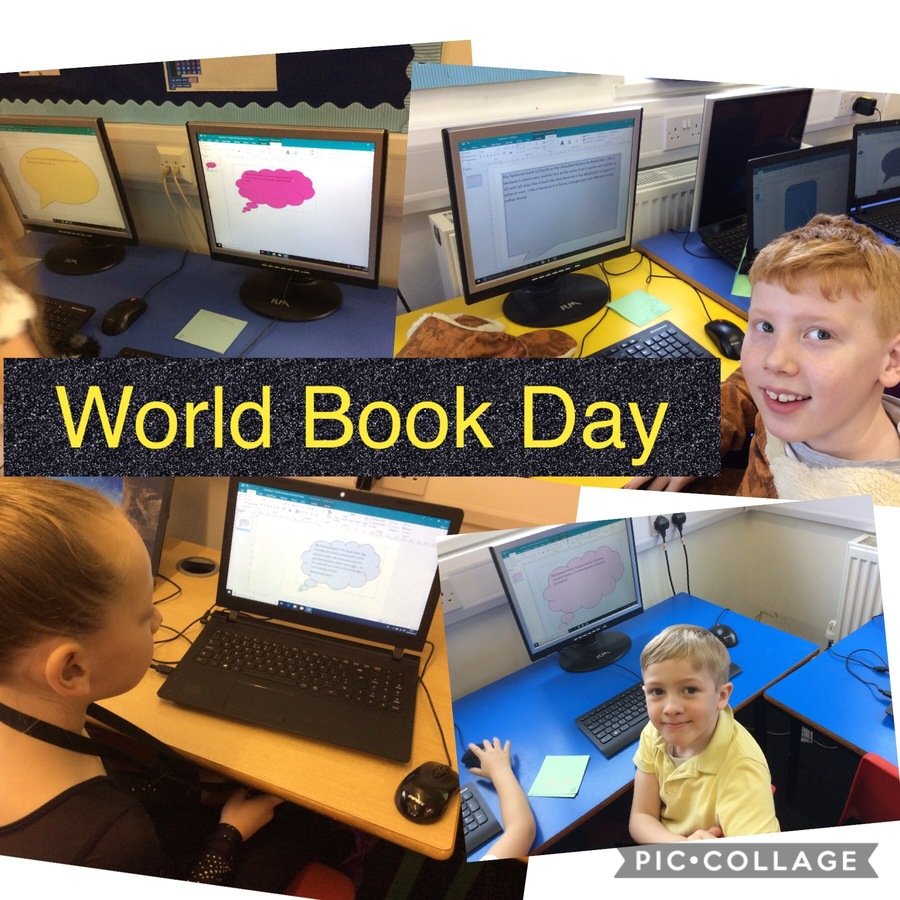 28/2/19
Year 3 have joined the rest of the school in accessing their online typing course. The children have been trying hard to follow the verbal instructions to increase their typing speed and accuracy.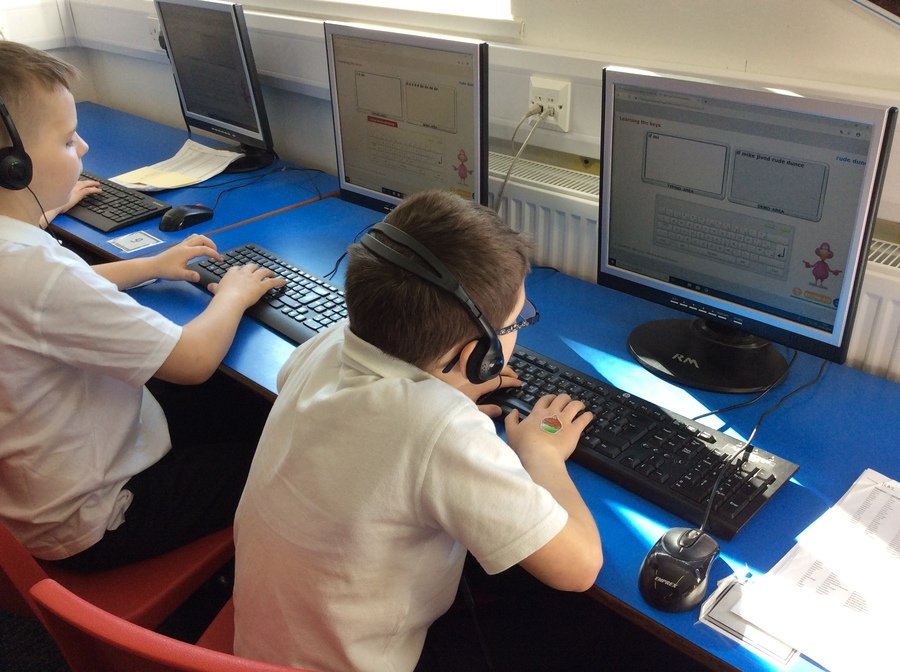 6/2/19
As part of Online Safety Week, pupils took part in the Rednal Hill Junior School Digital Questionnaire, where they thought about their online habits.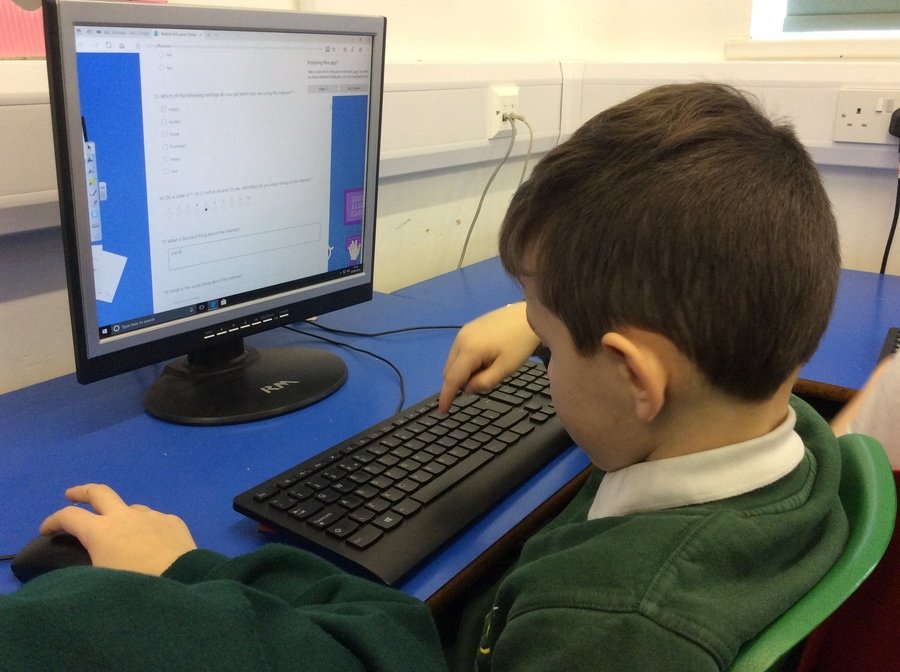 31/1/19
Year 3 revisited their saved documents this morning and had some editing and improving time.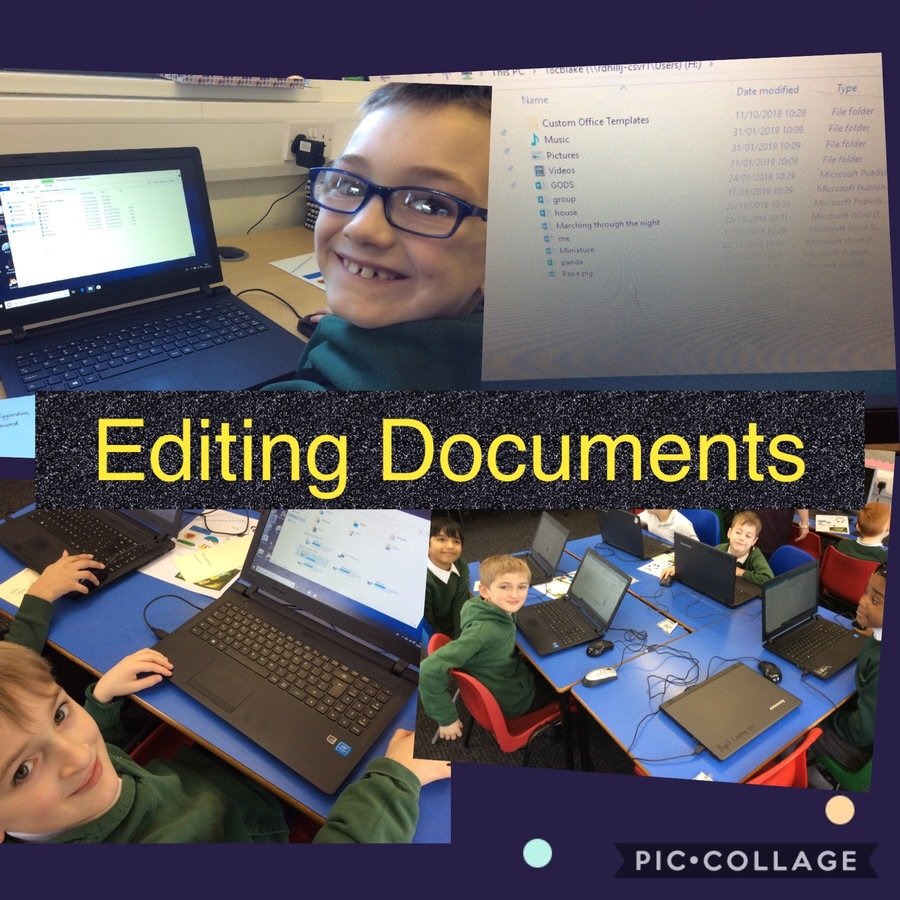 24/1/19
Year 3 made some incredible posters this morning using their Publisher skills. Pupils inserted text and pictures researched from the internet. Great job Year 3!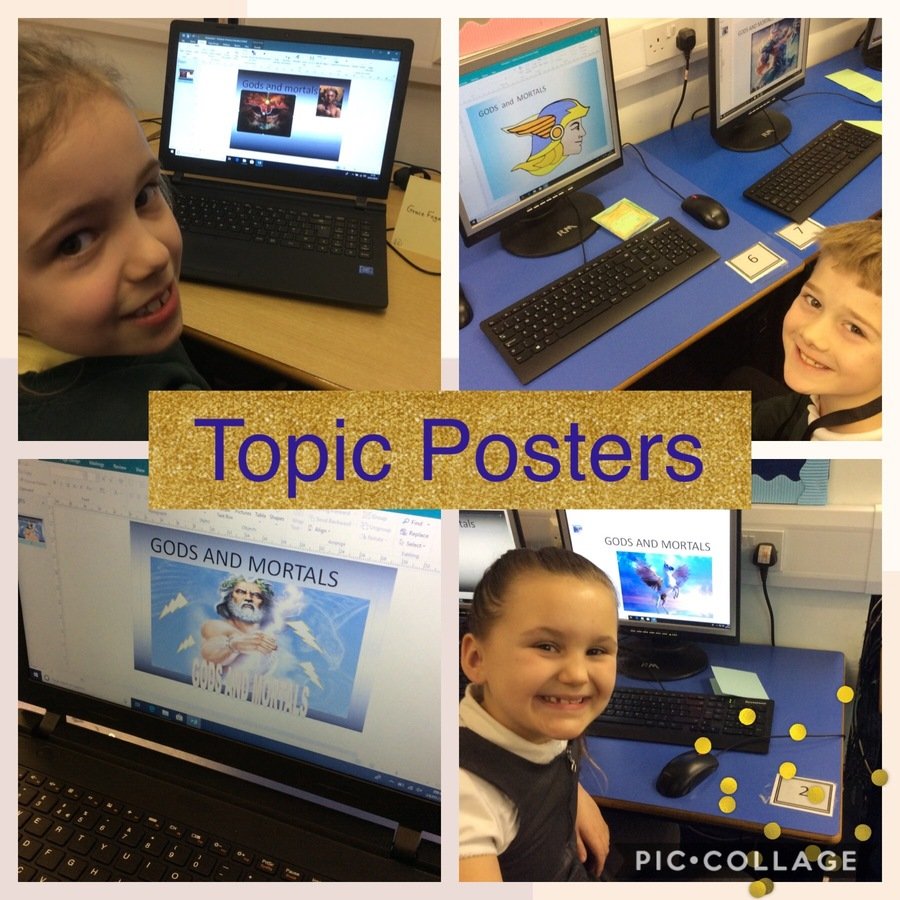 17/1/19
Grouping Shapes
Year 3 learnt how to group shapes together today. Pupils noticed that when the shapes were grouped (or stuck together), that repositioning and resizing was made much easier.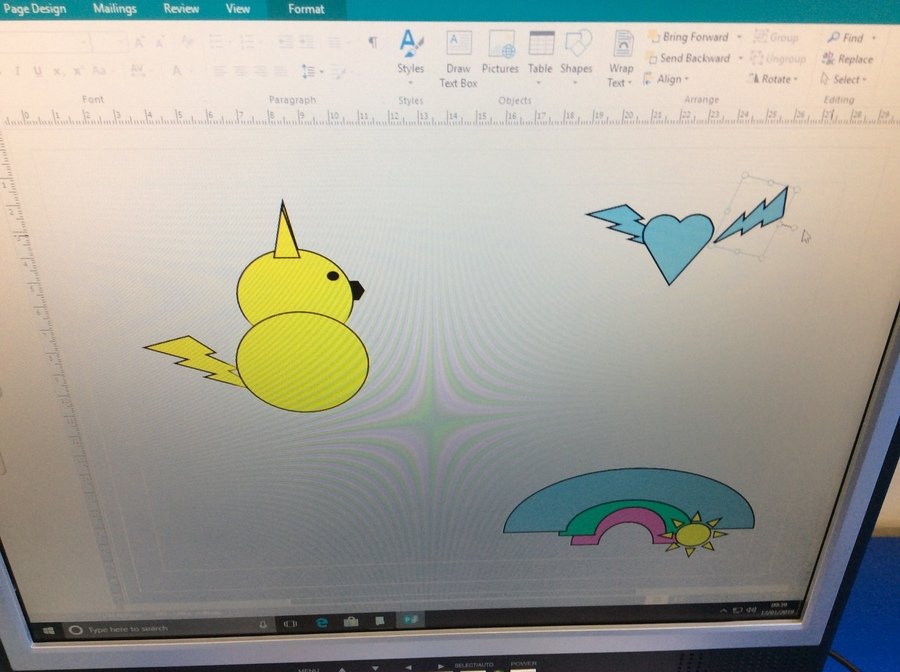 10/1/19
Layering Shapes
Year 3 enjoyed their computer time this morning. Pupils learnt how to manipulate shapes to create a picture. Pupils resized, rotated and sent shapes backwards, to create their own panda bear. They looked fantastic! Well done Year 3!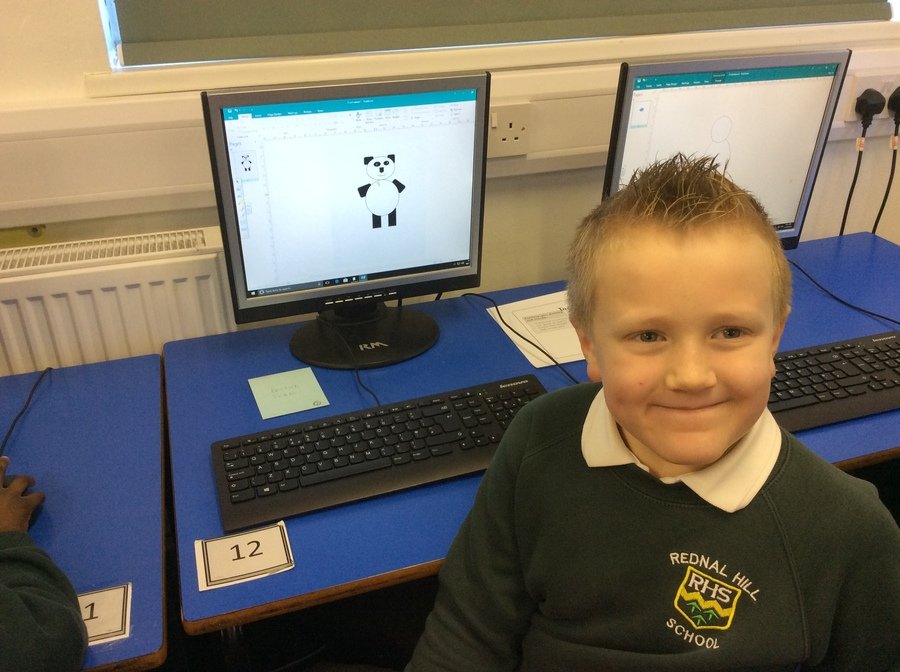 12/12/18
Today, Year 3 recorded an audio message to be turned into a QR code for a Christmas activity. The children also spent some time on an interactive website where they created sand art. What a busy lesson!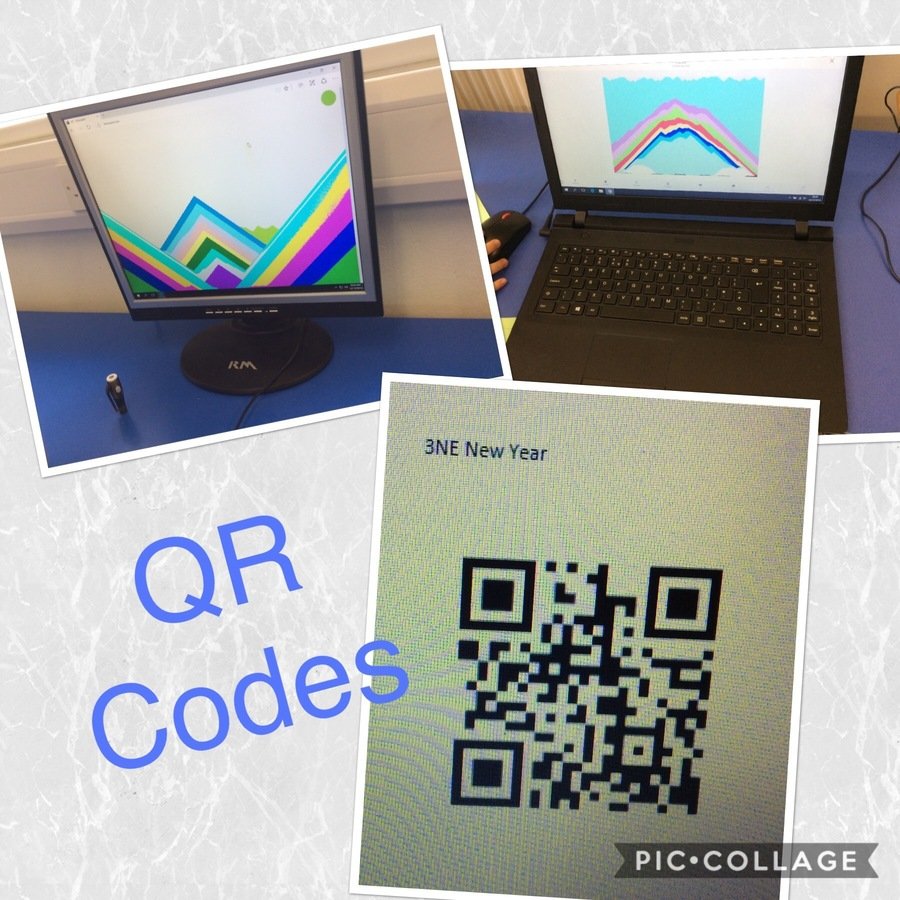 6/12/18
Sketch Nation
Miss Coles treated Year 3 to an iPad app lesson this morning. The children used the Sketch Nation app to create and play their own games. Pupils designed their own characters, obstacles and backgrounds in a selection of games. How exciting!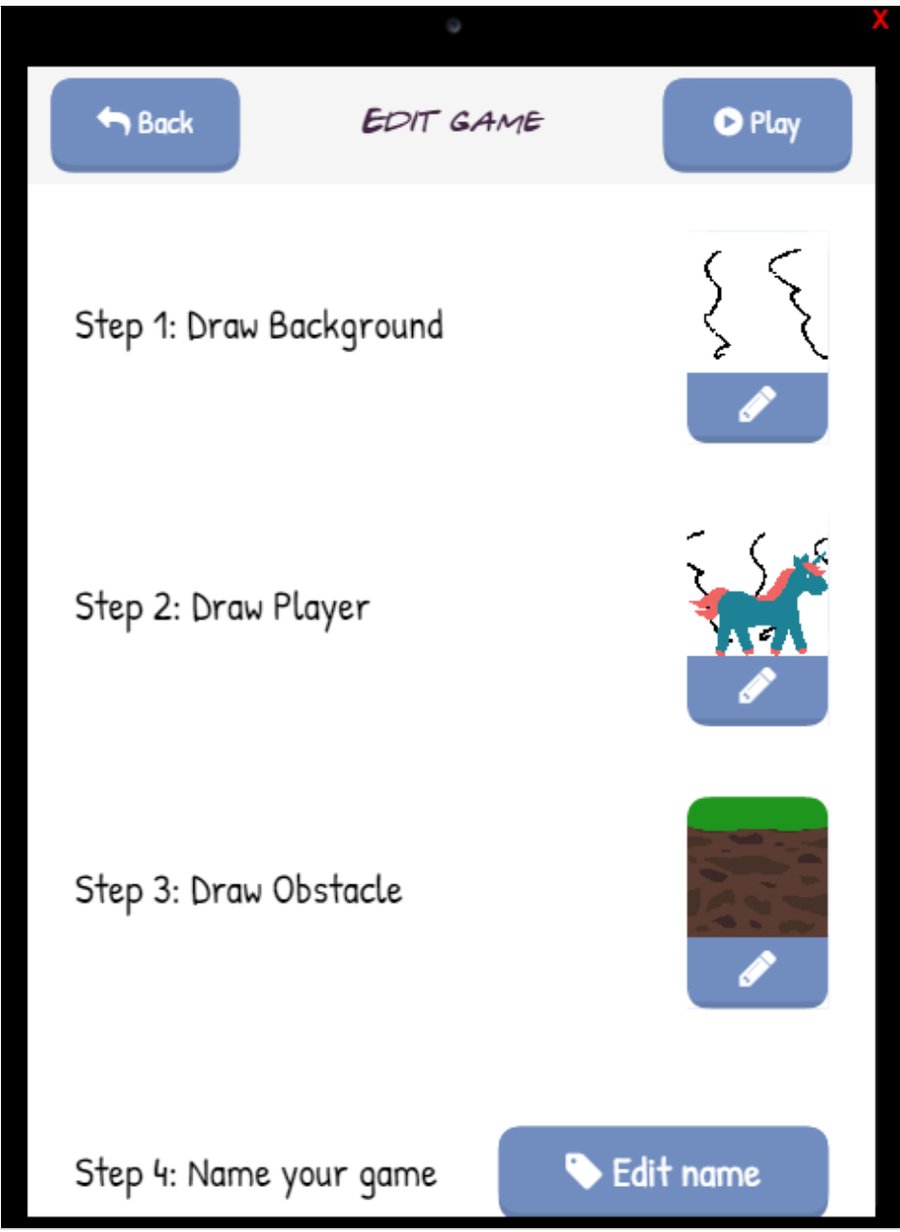 29/11/18
Year 3 enjoyed using Publisher today. The children chose, resized and positioned shapes, to create an image of a house. These were then carefully saved into the pupils own documents folders.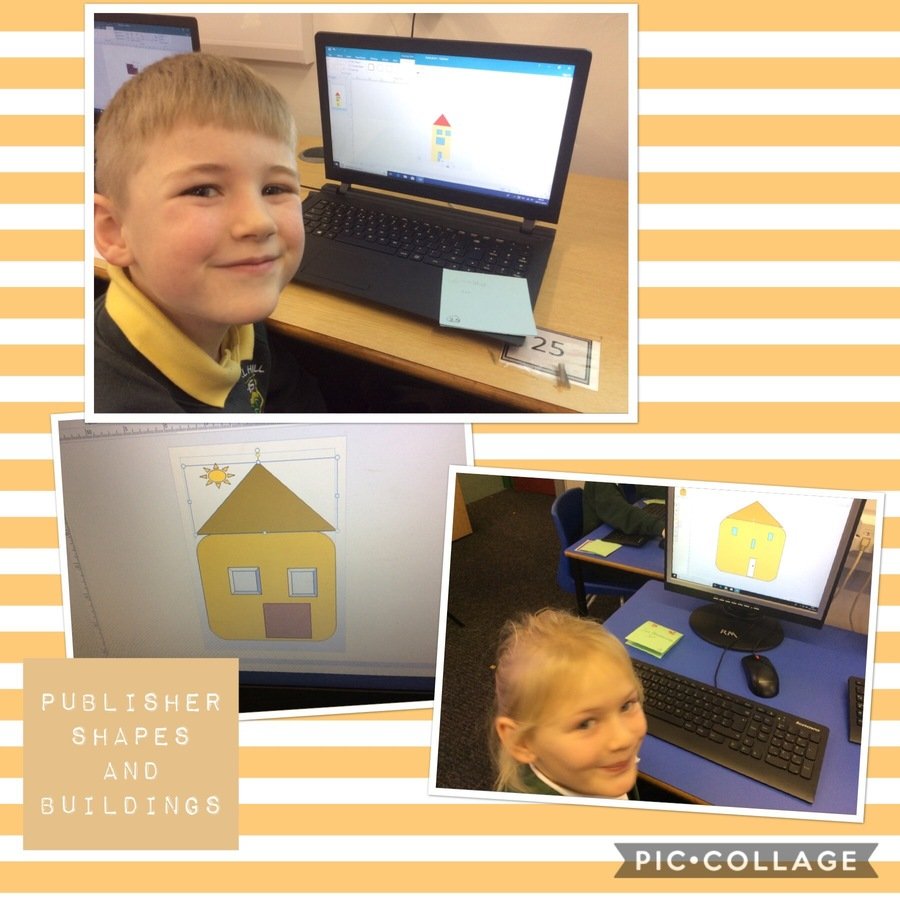 22/11/18
Changing Font Size
Year 3 had lots of fun today changing the size of their fonts. Well done Year 3!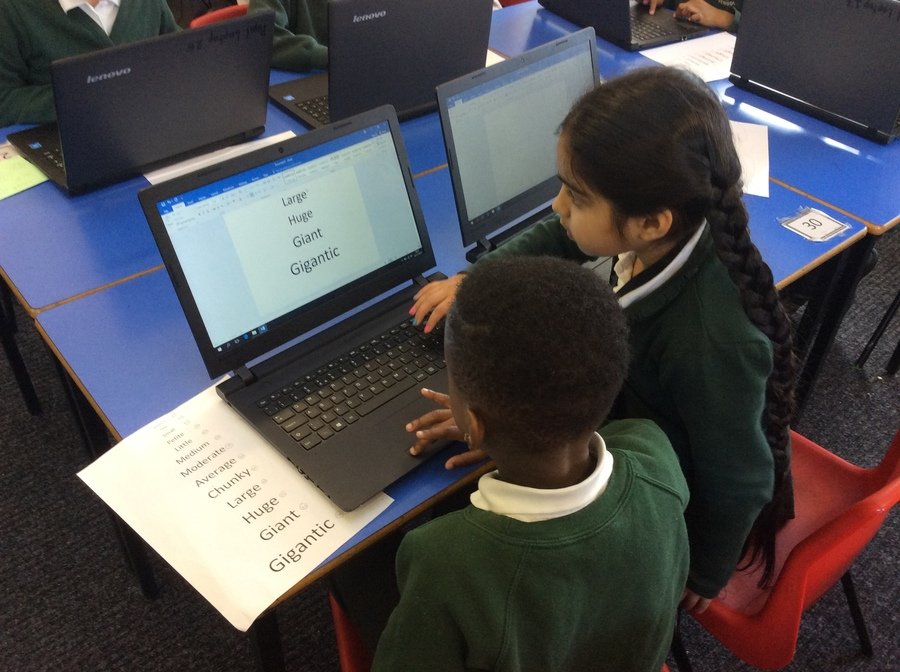 15/11/18
As part of #Antibullying week, Year 3 pupils used their computing time to access a series of interactive anti bullying resources online.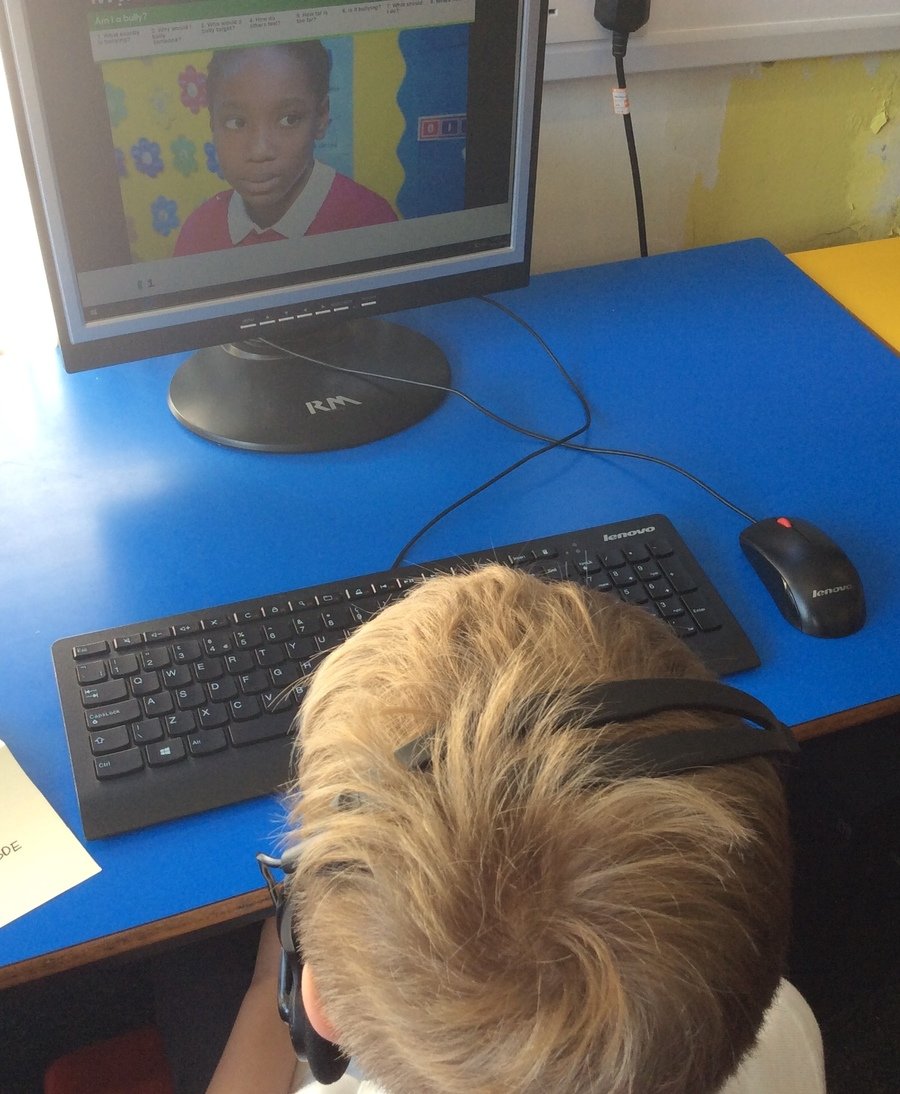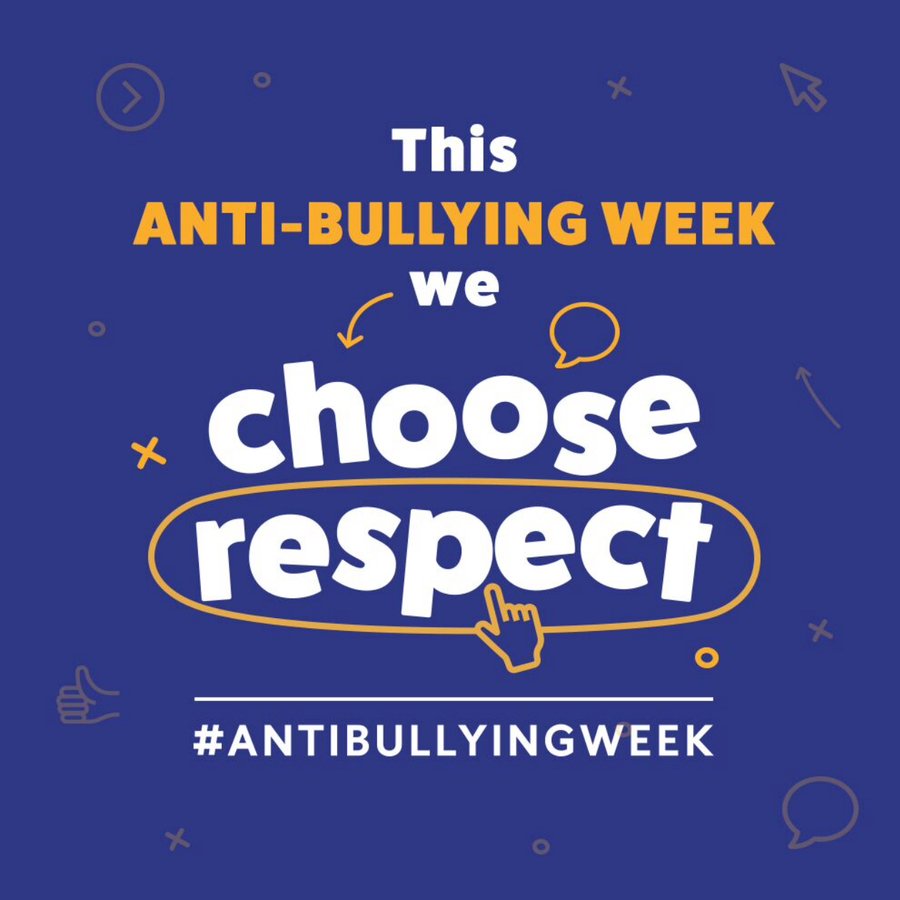 7/11/18
This week in Computing, we discussed organisational features of lists and looked at how to use bullet points and numbered lists in Word Documents. The children were asked to type lists of their favourite chocolate bars. Unsurprisingly, we all felt very hungry by break time!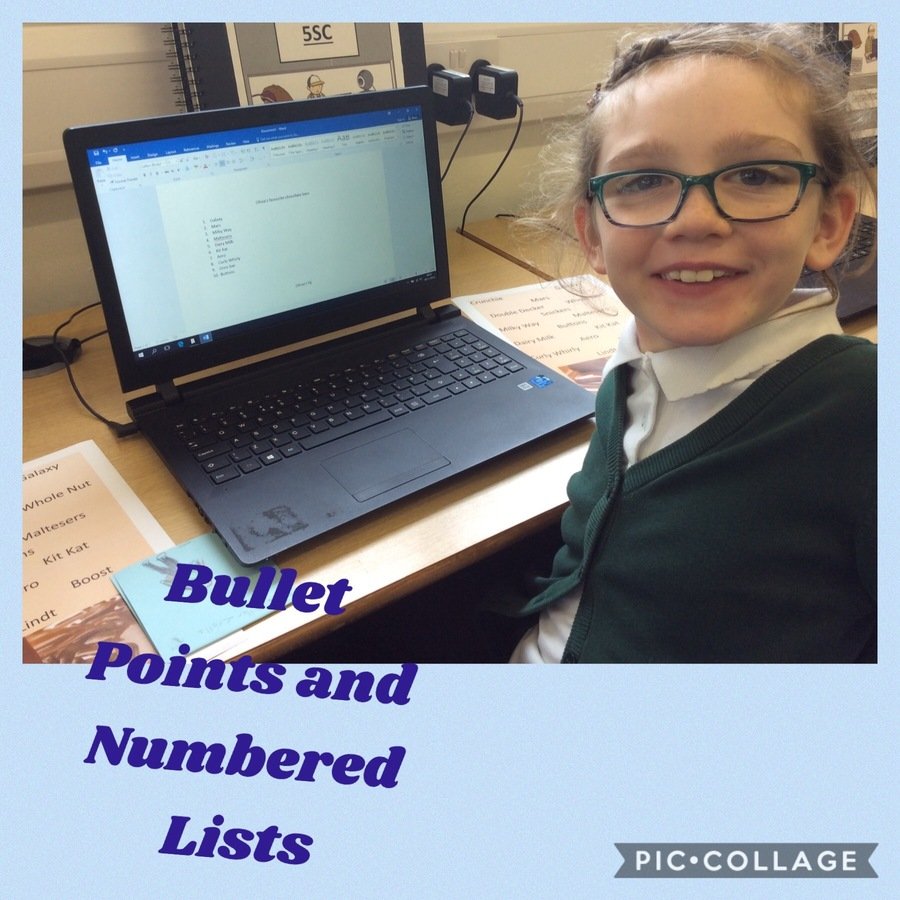 25/10/11
Year 3 can add another computer skill to their ever growing list. Today, the children learnt how to type in different positions in a document, using the align tools.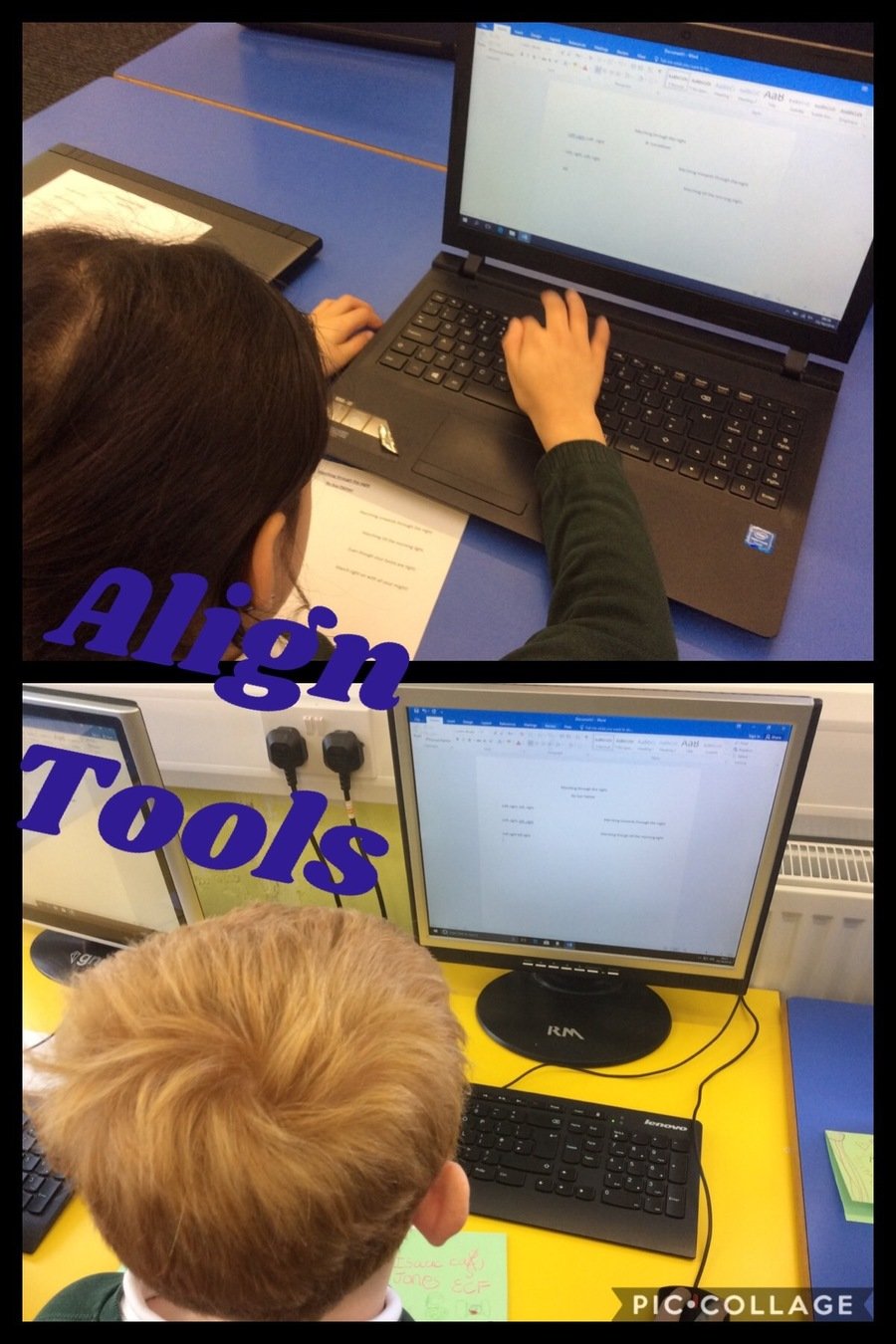 18/10/18
Year 3 had lots of fun this morning changing the colour and style of their typed text.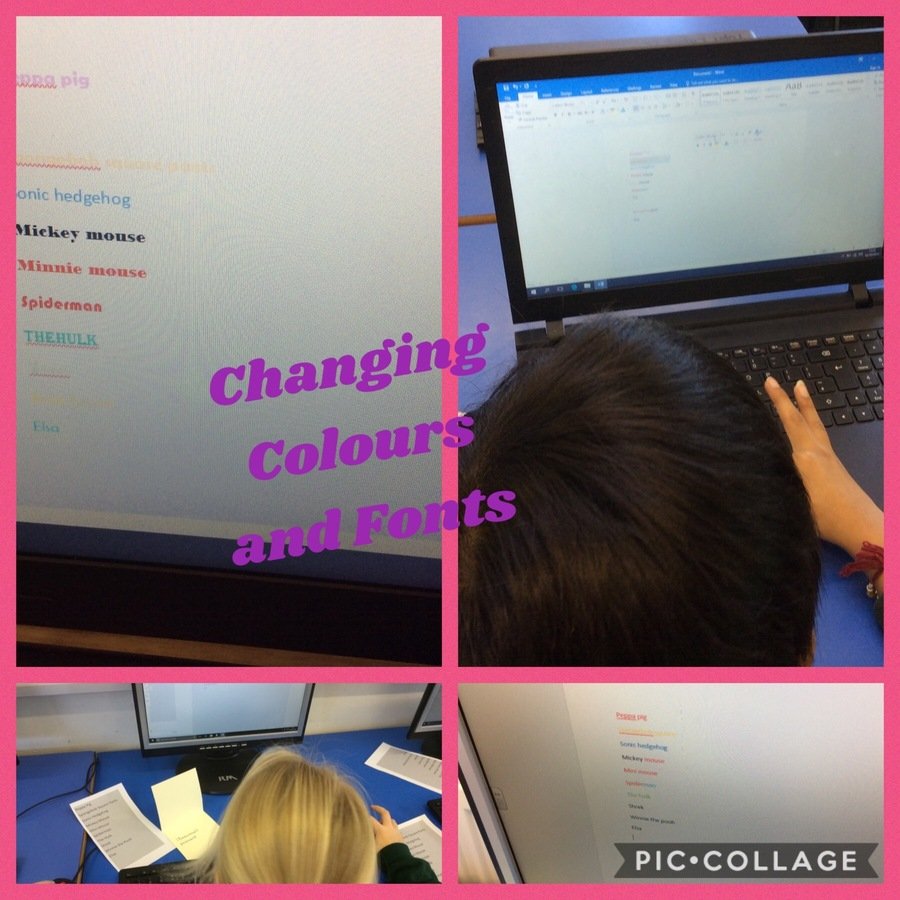 11/10/18
The children in Year 3 have been introduced to Microsoft Word this morning. The children practiced their typing skills and were careful to include capital letters and full stops. The children also saved their work successfully into their own folder on the computer system. Fantastic!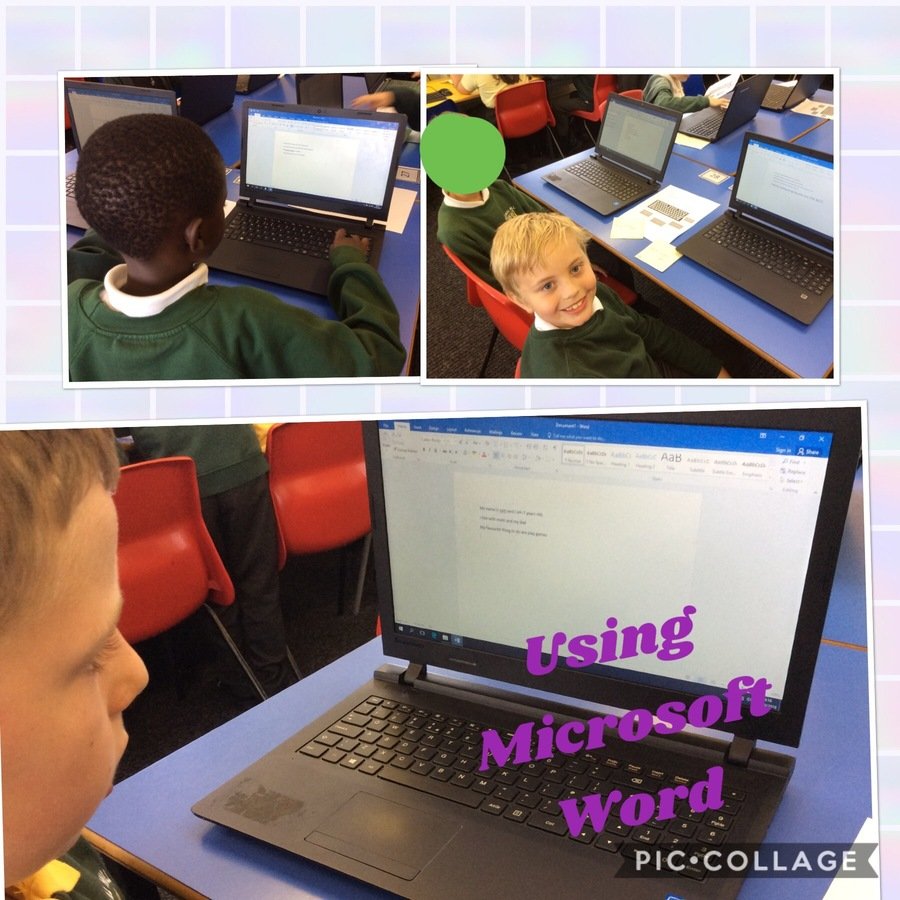 4/10/18
In today's Computing lesson, Year 3 spent some time getting used to their online reading resource 'Bug Club'. The children can now enjoy this resource at home.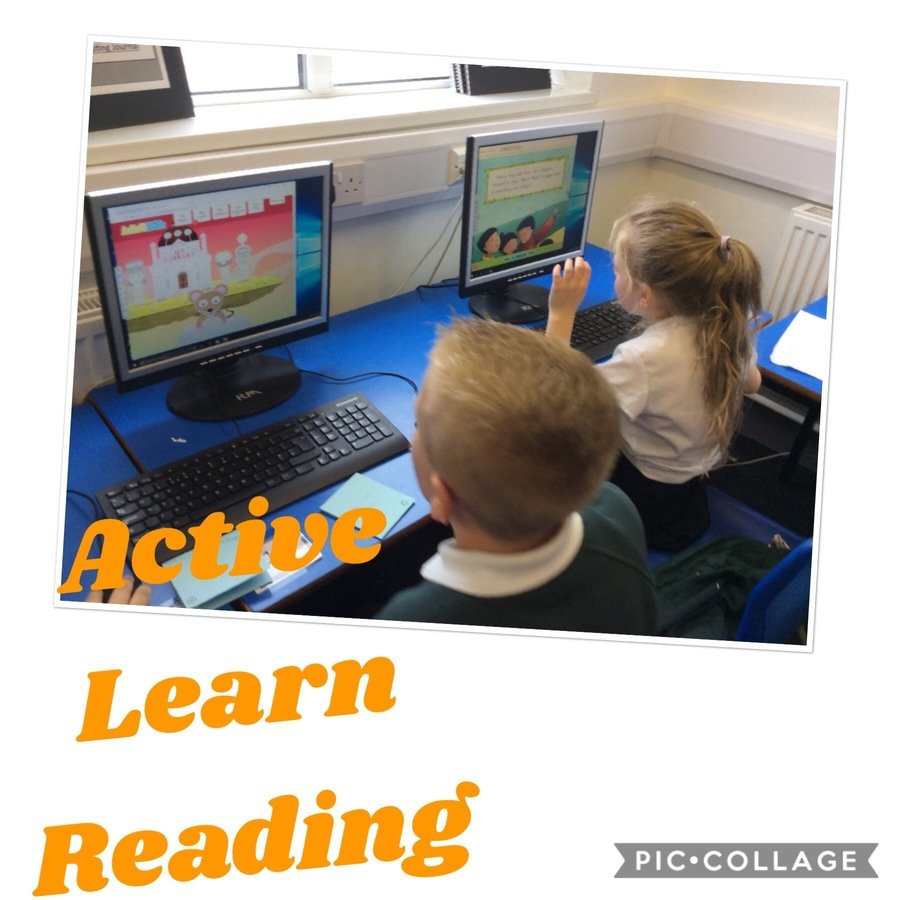 Our newest members of the school are quickly becoming confident with our computers. The Year 3 children can now log on using their own usernames and passwords, open software on the school system and draw simple pictures using Paint. Wow!