Welcome to the Year 5 Computing Blog.
Have a look at what our brilliant Year 5 pupils have been up to in their weekly Computing lessons.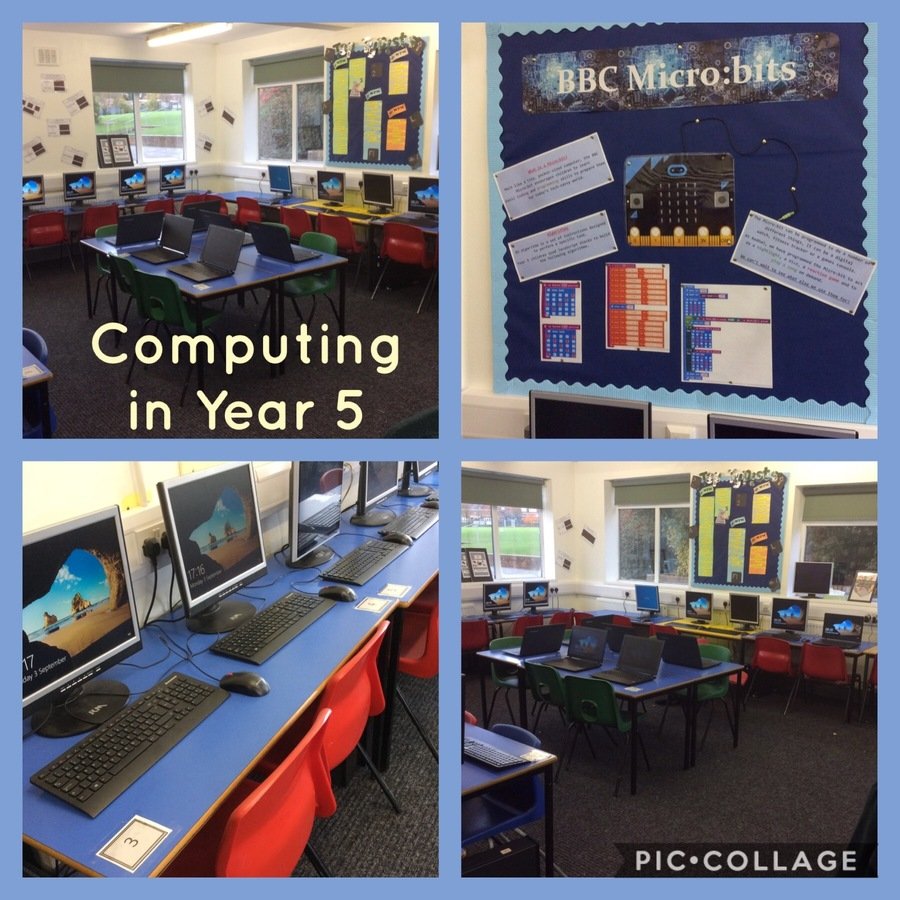 6/11/19
Year 5 had a typing focus lesson today. The children accessed a touch typing course and attempted to improve their typing speed and accuracy.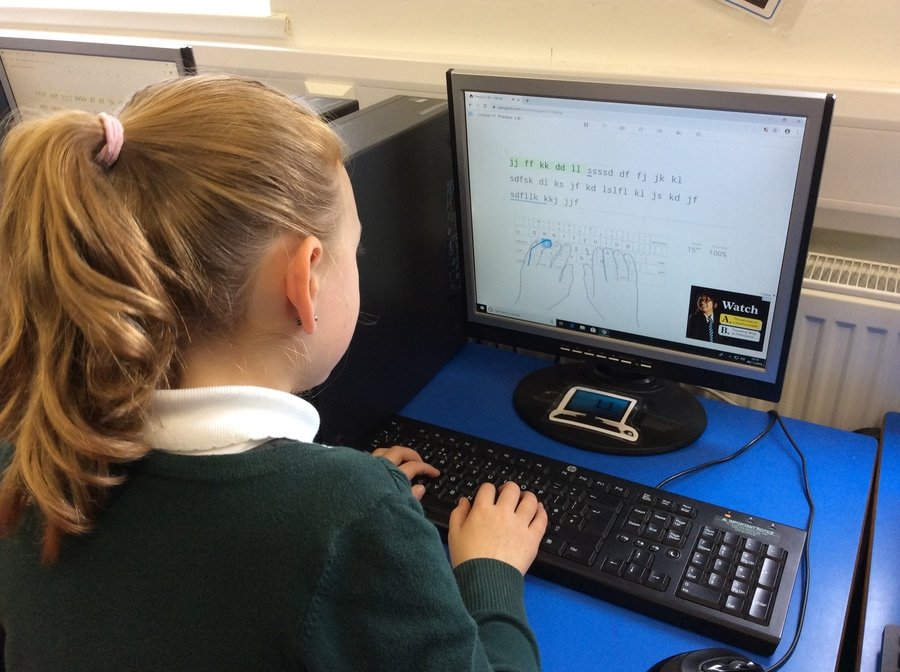 24/10/19
Year 5 used their games programming skills, to create an Egyptian themed game today. The children researched and inserted an image of ancient Egypt as a backdrop for a track. The children then designed their own Egyptian symbol to navigate around their game.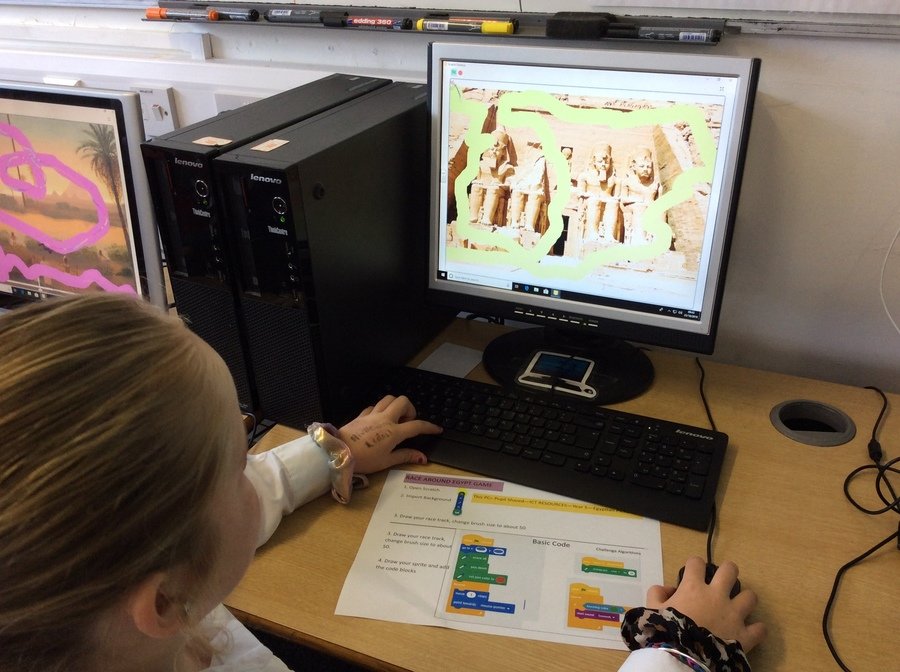 16/9/19
Maze Games
During the past two weeks, year 5 have been developing their own maze games. The children skillfully designed a maze background and programmed their sprite to move using the arrow keys and bounce off the walls of the maze. The children's programming skills are clearly improving!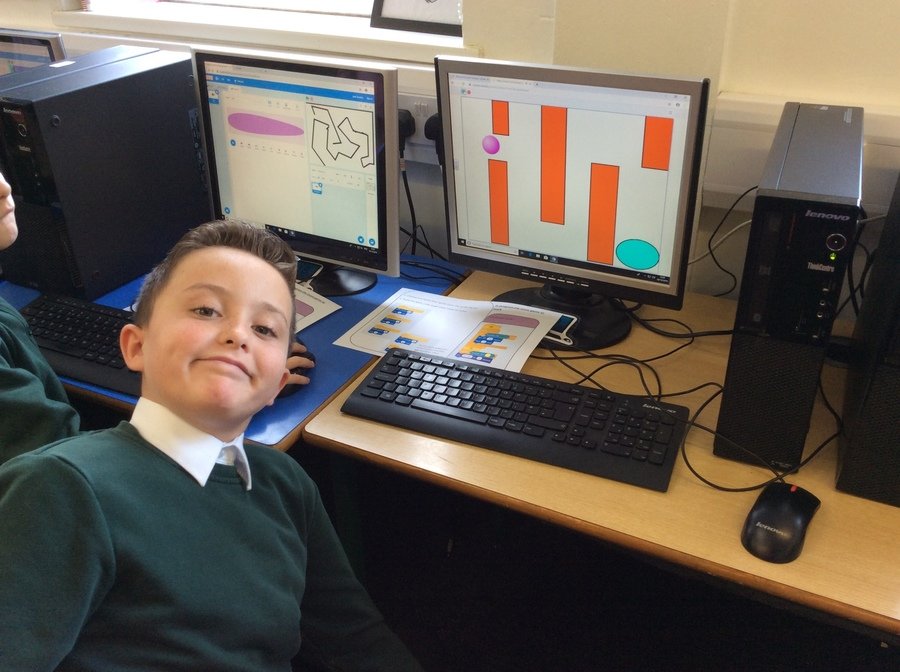 3/10/19
Racing Tracks
Year 5 developed their programming skills further today by creating a racing track for a sprite to follow. The children programmed their character to leave a trail while it followed the mouse pointer and some coded the colour of the pen to change while it was moving.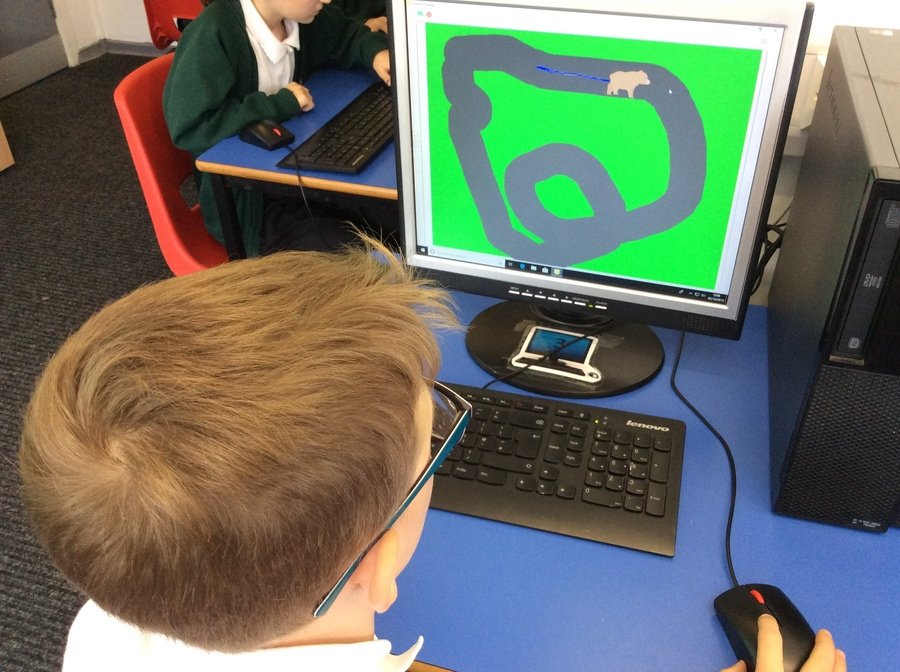 25/9/19
Chaser Games
Year 5 created some fantastic chaser games this week. The children used simple code to get the sprite (moving character) to chase the mouse pointer and leave a ghost trail behind it.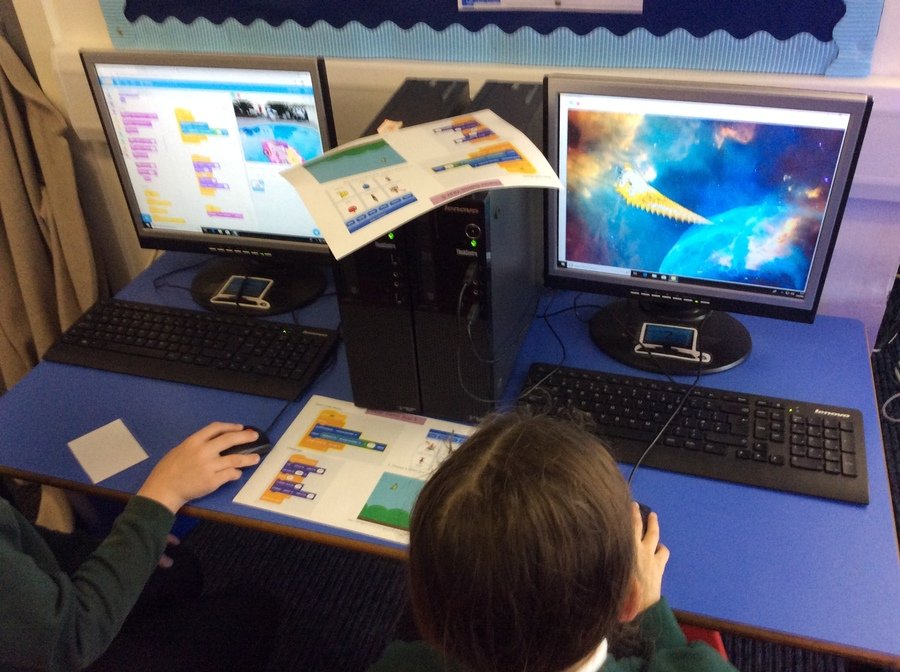 18/9/19
Developing Games
Year 5 have begun their new programming topic where they design and make their own computer games. This week, the children used their lesson time to gather ideas for their own games by looking at existing ones created using Scratch software.