Rednal Hill Junior School Curriculum Intent Statement
Intent Statement
At Rednal Hill Junior School our curriculum is driven by our key values, these are drawn from the fundamental British values of: democracy, the rule of law, individual liberty, and mutual respect and tolerance of those with different faiths and beliefs, and for those without a faith. We aim to provide our learners with the appropriate support, experiences, skills and knowledge to develop as independent, confident, successful learners, able to play a full and active role in modern society.

We have shaped our curriculum into four key priority areas to achieve our goal, whilst responding to the particular needs of our learners and the community we serve. We prioritise learners being secondary ready in our approach to curriculum delivery. Alongside the key priority areas is an overarching desire for our curriculum to be enjoyable and to foster a lifelong love of learning. The development of effective communication skills is interwoven though each of our key priority areas.
Personal Characteristics-Self
Awareness of self:
Resilience and a can do attitude b)
Determination to be the best they can be
Confidenced
Self-reliance/Independence
Are able to:
Learn and cope independently
Learn and cope independently
Be an effective team player
Be an effective communicator
Understand bias and opinion
Take ownership of their learning
Actively listen
Turn take
Use positive body language
Talk about their feelings
Keep safe and take informed decisions
Think critically
Solve problems
Reflect on their successes and areas for improvement
Successful Learners
With:
Enthusiasm and motivation for learning
Enthusiasm and motivation for learning
Openness to new ideas and thinking
Are able to:
Use literacy, communication and numeracy skills effectively
Use technology for learning effectively
Be creative
Make links in their learning
At RHJS we believe in providing our pupils with opportunities to embed basic skills across the curriculum. Pupils will frequently be encouraged to:
Research effectively and know how to "find things out"
Improve memory skills/develop working memory
Improve fine and gross motor skills
Have a secure understanding of their times tables
Practice number bonds and develop number sense
Measure and understand time
Practice basic grammar
Speak clearly and share ideas using sentence stems
Read with fluency
Spell key words Secure phonic knowledge
Develop knowledge of root words
Use and understand tier 2 and 3 vocabulary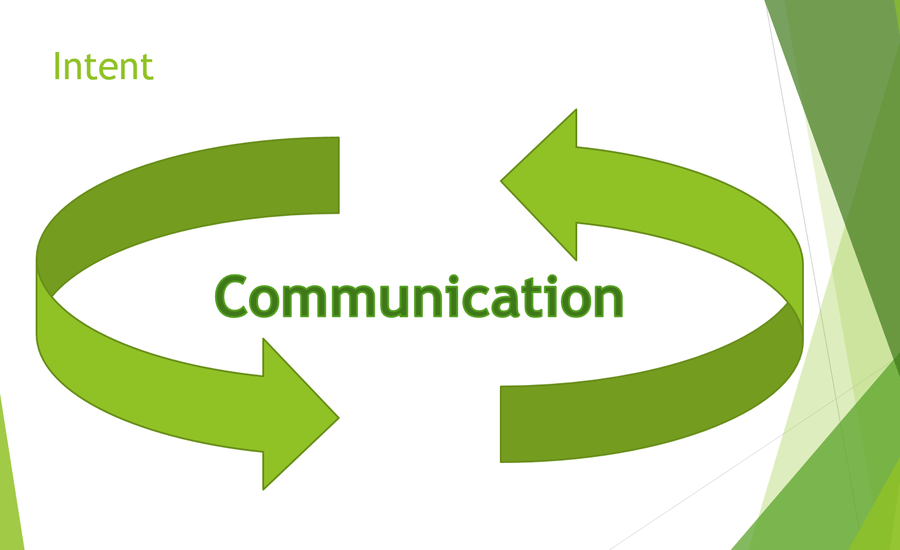 Personal Characteristics-Others
Awareness of other
With:
Respect for others
A desire to participate responsibly in society
Are able to:
Have an understanding of the world and their place in it
Have empathy and consideration for others
Keep others safe
Show gratitude towards others
Understand different beliefs and cultures
Celebrate diversity
Make informed decisions and choices
Understand the importance of community and their role within it
Understand the rules and systems in school and the wider world
Understand the need to look after the environment
Experiences
Breadth of curriculum/experiences
In addition to our statutory requirements regarding the national curriculum we want our children to have experienced the following:
Trip to the coast
Ride on train
Learn about the world of work
Working as a team
Managing competition, taking part in a competitive way
Taking part in an enterprise scheme
Learning in the outdoors
Experiencing a wood or forest
Trips to places of worship:

Church/Cathedral, Mosque, Hindu Temple, Buddhist Temple, Gurdwara, Synagogue

Perform a play to an audience
Opportunity to play an instrument
Trip to the Capital City (London)
Trip to see a historic building
Growing food
Opportunities to cook
Visit to a theatre or auditorium to see a: play, live musical performance or pantomime
A residential experience
Visit a museum and art gallery
Work with a

professional artist
professional musician
poet
professional historian
Professional theatre group
Curriculum Implementation
RHJS engages all learning styles using a variety of resources: National Curriculum Statutory Guidance, Values Based Learning, Outdoor Learning and enhancement opportunities, which support the teaching of our curriculum.
The implementation of this curriculum is in its infancy. We have woven together: science, the humanities, the arts and English and used a thematic approach to deliver these. They are taught in 5 units over the course of the academic year. We have looked to find links with the following discrete subjects: mathematics, music, PE, PSHE, RE, MFL, computing and music and will continue this work over the course of 2019-20.
To support committing knowledge to long term memory we have introduced "Knowledge Prompt Cards" for the humanities and science, we intend to push this out to other subjects. The approach uses multiple testing moments for smaller pieces of learning.
To ensure a focus on the foundation subjects and staff well-being, the school introduced "Foundation Friday" in 2018-19. Foundation Fridays are a Friday every fortnight where the focus of the day is our foundation subjects. Staff are encouraged to light mark and be out of the building by 4pm.
Research
RHJS recognises the benefits of utilising evidence based research to support our practice. Over the next two years we will be promoting and concentrating on elements of Rosenshine's Principle of Instruction as a means to enhance classroom practice.
Values at RHJS
Our values are at the core of all we do. We use a rolling programme of values' assemblies to promote these and look to further promote them through actions and activities in school.
Subject Leaders
At RHJS we have subject leaders who oversee, develop, monitor and evaluate the effectiveness of their subject within school. Staff are committed to delivering high quality learning experiences throughout the curriculum. Support staff have developed their strengths in order to further enhance the quality of learning.
At Rednal Hill Junior School, it is our intent to provide pupils with a language rich education in English which will teach pupils how to speak, read and write fluently, so that they can communicate their ideas and emotions effectively. Our intention is to build quality books at the heart of our curriculum in order to encourage pupils to read widely to develop a deeper understanding of themselves and of the world around them; establish an appreciation and love of reading; gain knowledge of the wider curriculum; develop good fluency and comprehension skills and become great writers. Writing is taught through a range of exciting stimuli which include books, film clips, visitors in school, real life experiences and the curriculum. Embedded within our English curriculum is also the teaching of spelling, grammar, punctuation, handwriting and vocabulary, in order to equip the pupils with the skills to become confident and fluent writers. Teachers model the writing process and demonstrate the high expectations of writing.
At Rednal Hill Junior School we teach for mastery, equipping children with the skills of fluency, reasoning and problem solving that they need in life beyond school. Pupils across a year group will usually move through the programmes of study at the same pace. There are opportunities for deepening understanding for rapid graspers and scaffolds to support struggling learners. Conceptual understanding is taught in tandem with procedural fluency in order to deepen mathematical thinking. Children will then apply their understanding through real life problem solving activities.
Here at Rednal Hill Junior School we provide a progressive and continuous Science Curriculum in which our children are able to explore and discover the world around them. Our aim is to equip children with exciting and empowering: knowledge, skills, vocabulary and experiences for them to draw upon both today and for the future ahead of them.
History is delivered so that children are able to appreciate each era in a broadly chronological context. Learners will gain knowledge, understanding and vocabulary of British, local and world history. The acquisition of knowledge is underpinned by historical enquiry skills that are progressive over the key stage. Alongside the development of the appropriate use of historical terms, critical questions will enable them to consider the society in which they live.
Our Geography curriculum aims to provoke and answer questions about the natural and human worlds, encouraging children to develop their vocabulary alongside a greater understanding of the world and their place in it. Geographical skills are taught progressively over the key stage in order to reinforce ability to acquire locational and place knowledge. We seek to inspire in our pupils a curiosity and fascination about the world and its people which will remain with them for the rest of their lives.
To make art relevant to our children we endeavour to deliver it as part of a connected curriculum within a topic that encompasses other areas of learning. Throughout their learning children are exposed to and study a range of art work from different artists and time periods. The children look at the techniques and mediums used by these artists and are given the opportunity to use the knowledge and skills that they have learnt to create their own art work. Children are taught skills progressively across the key stage, allowing them to master and achieve a degree of expertise in their own art work.
To make design and technology relevant to our children we endeavour to deliver it as part of a connected curriculum within a topic that encompasses other areas of learning. Throughout their learning children are exposed to and study a range of different products, their functions and the properties that make them fit for purpose. The children look at the skills needed to make these products and are given the opportunity to use the knowledge and skills that they have learnt to create their own work. Children are taught skills progressively across the key stage, allowing them to master and work precisely within their own design and technology work.
At Rednal Hill Junior School, we believe that the teaching of computing and the use of technology, is pivotal in preparing children to be successful in the ever changing, digital world we live in. Our computing curriculum teaches children to safely and respectfully use devices, with the skills that are needed to use these technologies now, and in later life.
At RHJS we aim to promote positive attitudes towards an active, healthy lifestyle by teaching all children a broad range of physical activities. The children develop skills in movement and co-ordination through watching, listening and experimenting. They are given the opportunity to be creative and competitive, planning, performing and evaluating their work and the work of others.
At Rednal Hill Juniors we follow The Birmingham Agreed Syllabus for Religious Education (2007). A new scheme of work was introduced in 2017, a diverse, theme-based approach, which was selected specifically to support our children at Rednal Hill Juniors and their needs (Route 1 of 3).
According to the syllabus summary, the curriculum for a maintained school should provide a balanced and broadly based curriculum which:
Promotes the spiritual, moral, cultural, mental (SMSC) and physical development of pupils at the school and of society
At Rednal Hill Junior School we also provide annual trips for pupils to different places of worship, across all main religions. Children are given the opportunity to experience different faiths, cultures and traditions, helping to consolidate their learning.
At Rednal Hill Junior School we follow the PSHE Education Programme of Study. There are three overlapping and linked 'Core Themes' (Health and wellbeing, Relationships, Living in the Wider World). The overarching aim for our PSHE education curriculum is to provide pupils with:
Our programme of study identifies the key concepts and skills that underpin PSHE education and to fulfil our statutory responsibility to support pupils' spiritual, moral, cultural, mental and physical development and prepare them for the opportunities, responsibilities and experiences of life.
Music is taught with the aim of exposing the children to a wide variety of styles, genres and musical traditions. Musical experiences allow our children to develop as learners and there is a focus on promoting a love and curiosity of music, which the children build on throughout the key stage.
MFL is taught with a focus on promoting an interest and increasing confidence in a variety of different languages. Children are encouraged to be inspired by the cultural diversity in which we live and value the learning opportunities that this gives.