In 2017 and 2018 Key Stage 2 floor targets were met, progress measures were above minimum expectations, although achievement was below age related expectations.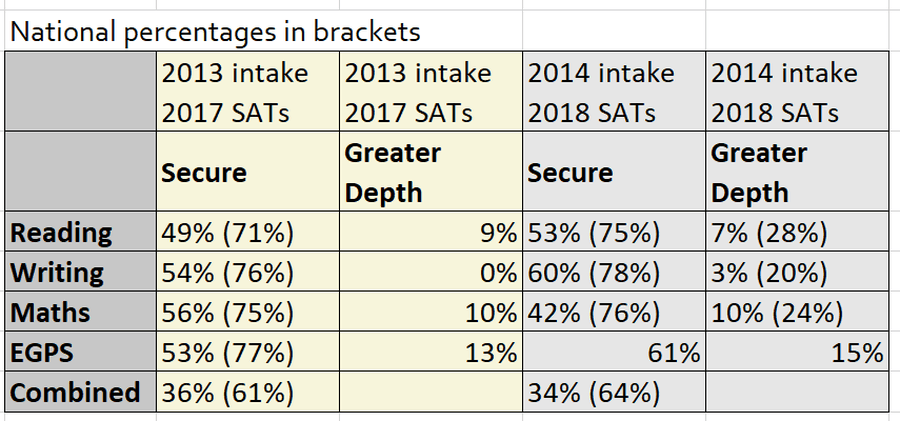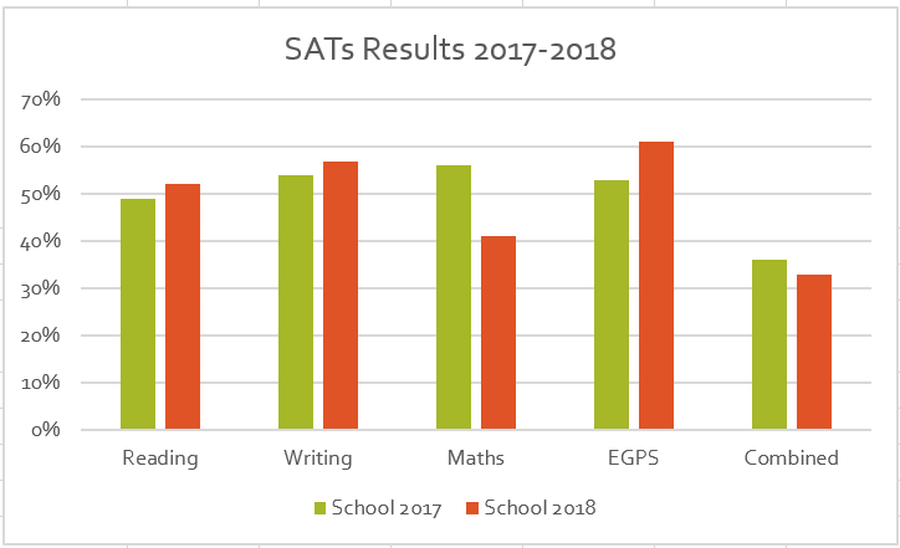 2018 SATs progress measures to follow once validated data has been released.
2017 SATs progress measures

Below are details of the percentages of children working at age related expectations at whole school level over the lat three years.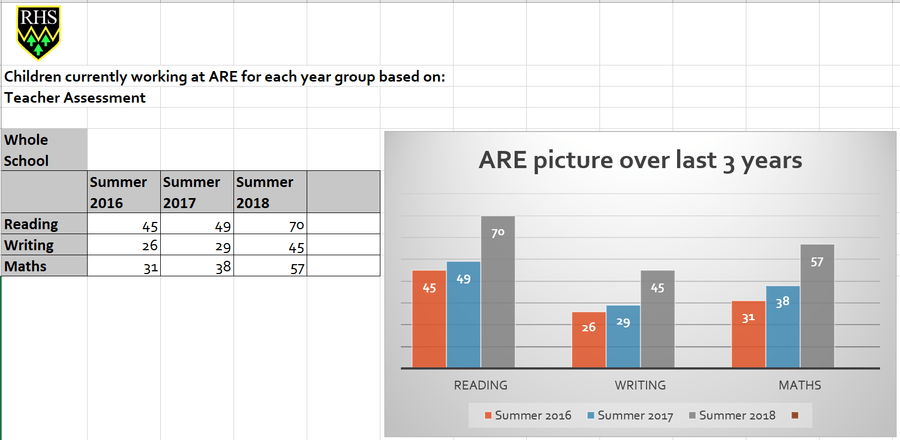 Analyse School Performance 2018
Primary Inspection Data Summary Report for 2018